NEWS - Thursday, December 18, 2014

Today's Countdown to 2015 Daily Deal is Murdered: Soul Suspect
Countdown to 2015 Daily Deal – Day 4
Today's daily deal is for Murdered: Soul Suspect, a dark, supernatural detective thriller with a unique gameplay twist: solving your own murder from the afterlife.
More Daily Deals incoming tomorrow!
For a full list of Xbox One deals, click over to the official Xbox Countdown to 2015 site here.
Xbox One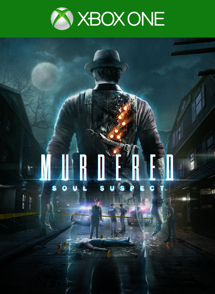 Please note: prices and availability are subject to change and may vary by region.
Xbox 360
Please note: prices and availability are subject to change and may vary by region.

For a full list of Xbox 360 weekly deals, click over to the official Xbox Countdown to 2015 site here.


Source: http://www.majornelson.com