NEWS - Wednesday, March 11, 2015

Titanfall celebrates 1st Birthday by giving all it's DLC away for free
From the Major Nelson blog:
Celebrate Titanfall's Anniversary with Free DLC
In celebration of Titanfall's one year anniversary, Respawn Entertainment announced all Titanfall map packs are now available for free on Xbox One, Xbox 360, and PC. Read Vince Zampella's letter to the community.
Xbox One
Please note: prices and availability are subject to change and may vary by region.
Xbox 360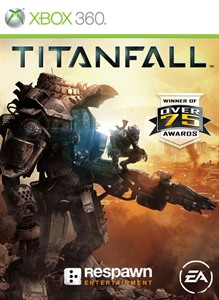 Please note: prices and availability are subject to change and may vary by region.

NOTE: Titanfall Map Packs and Titanfall Season Pass being advertised as a free permanent offer; requires Titanfall to play (sold separately – links below).

Purchase Titanfall for Xbox One from Xbox Games Store

Purchase Titanfall Deluxe for Xbox One from Xbox Games Store

Purchase Titanfall Deluxe Edition for Xbox 360 from Xbox Games Store


Source: http://www.majornelson.com