NEWS - Wednesday, April 27, 2016

Coffin Dodgers Release Date Announced
Wales Interactive and Milky Tea Studios have finally announced the release date for the dark comedic kart racer, Coffin Dodgers, which launches on Xbox One on May 6th.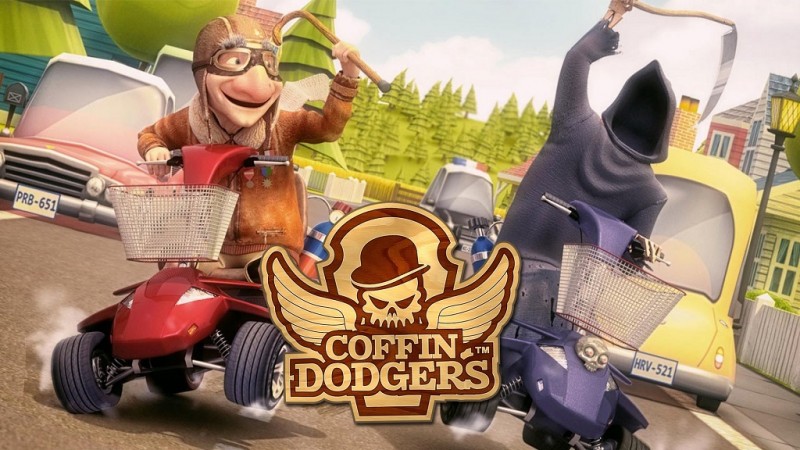 Coffin Dodgers sees life in the slow lane become a fast and furious race for your soul! Take on the role of one of seven quirky retirement village residents, each racing on their very own "pimped-up" mobility scooters, armed with a variety of homemade weapons and gadgets to take on anything the Grim Reaper and his army of zombies may throw at them. Invite your friends to the 2-4 Split-Screen Multiplayer Mode and cause mayhem with the player-to-player ragdoll combat in the 3D open world.

Game Features
"Road Rash" style player-to-player combat with wacky weapons and geriatric gadgets.
Character ragdoll physics!
Upgradable mobility scooters with modifications to suit your driving style.
Select from 7 old, quirky but full of life retirement village residents.
Unlock and play as the Grim Reaper himself!
Game Modes
Invite your friends to the 2-4 Split-Screen Multiplayer Mode!
Battle your way through a Single-Player Story Mode with races and challenges set around the beautifully crafted Sunny Pines retirement village.
Challenge yourself with the 3D open world "Crazy Granddad" Mode

Source: Press Release