NEWS - Monday, May 9, 2016

Infection, New Map and REQs Coming to Halo 5: Guardians This Month
Halo 5: Guardians is soon to get it's latest batch of DLC, and while we could sit here and bore you with silly ramblings and mindless banter, we thought we would just give you a few highlights that should get any Halo 5 fan pretty excited.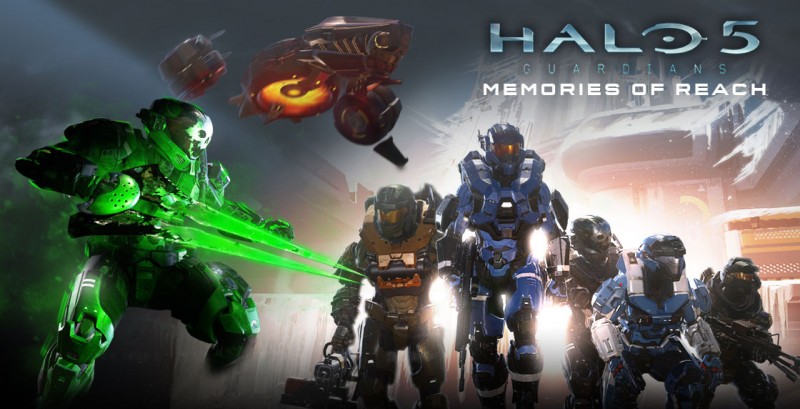 Highlights of the Memories of Reach content update include:
New multiplayer game mode
Infection - Band together with your fellow survivors or hunt your prey with cunning and skill; the highly anticipated Infection game mode is making its way to Halo 5: Guardians! In Infection, 12 players face off in a round-based game mode, where the initial Infected player aims to convert the survivors into Infected via elimination.
New Arena Map
Stasis- - Greedy for knowledge and prestige, researchers and AIs from Lethbridge Industrial pushed the boundaries at a remote research station, but the price of failure always tempered the risks they would take. Stasis is a mid-sized map that combines elements of symmetric sides with moderate asymmetrical features, giving it a hybrid design that's unique to Halo 5: Guardians' Arena multiplayer.
New REQ items
Memories of Reach brings several new REQs that are sure to give you a nostalgic kick, with Noble Team coming back together in the Indomitable, Intruder, Vigilant and Wrath armor sets . Also included are new weapon skins, the Brute Plasma Rifle, assassinations, and legendary Phaeton Helios variant.
There are also going to be new Matchmaking Search Preferences. These options will be present on the Arena and Warzone playlist selection screens and will give you the ability to choose between Balanced, Focused, or Expanded as your search preference. Here's how these break down:
Balanced (default): Search for a match based on your fireteam's skill and network connection quality.
Expanded: Widen search parameters to find the first available match with reasonable skill matching and network connection quality.
Focused: Narrow search to find the best match based on your fireteam's skill and connection. Search times may be longer than normal.
So there you have it. We can't wait to check out the new armor and new level in person, and of course who doesn't love a new game mode.


Source: Xbox News Wire/Halo Waypoint