NEWS - Friday, July 8, 2016

One Piece Burning Blood Next 3 DLC Characters Announced
Bandai Namco Entertainment has announced the results of its One Piece Burning Blood characters' vote. During two weeks the community had the opportunity to vote for 3 new characters (from a roster of 17 famous One Piece characters) to be developed for the Burning Blood game.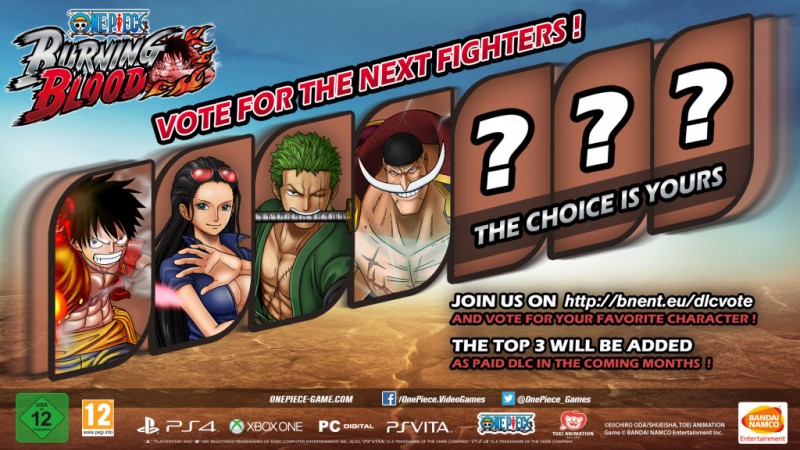 And here are the chosen ones: Rob Lucci, Caesar Clown and Monkey D Garp.
Rob Lucci: This powerful former member of the CP9 will join the fight. Take advantage of his Zoan Devil Fruit. Definitely a character you'd prefer to see in your team rather than the opponent's.
Caesar Clown: The mad scientist that uses the fearsome powers of the logia Gas-Gas Fruit to take down the fiercest enemies.
Monkey D. Garp: Member of the Marine and grandfather of Luffy, he will bring his incredible strength in One Piece Burning Blood.
These 3 elected characters will be developed and included as playable characters in the game through paid DLC at a later date.


Source: Press Release