NEWS - Wednesday, October 19, 2016

D&D: Neverwinter Storm King's Thunder now available.
Perfect World Entertainment and Cryptic Studios announced Neverwinter: Storm King's Thunder is now available on Xbox One. This adventure sends players back to Icewind Dale to face off against invading giants through three new adventure zones and a challenging new dungeon.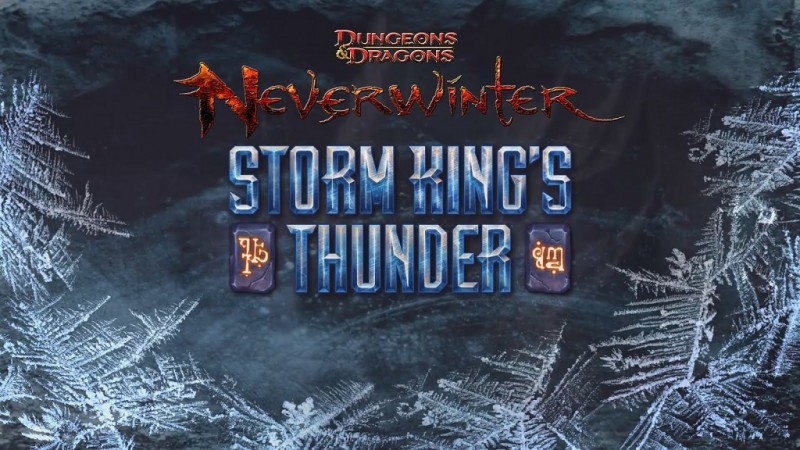 Storm King's Thunder begins as frost giants force their way into the northern regions of the Sword Coast, creating a call-to-arms for Neverwinter's strongest to defend the land from these gargantuan invaders. Adventurers will travel to Bryn Shander, the largest settlement within the Ten Towns, to save the townsfolk from attack, learning a powerful artifact, the Ring of Winter, was stolen along the way. To defeat the frost giant threat, players will need to enlist the help of classic Dungeons & Dragons characters such as Catti-brie, Wulfgar and Harshnag. Once the battle has been won, they will continue on to Lonelywood and Cold Run, until they eventually reach Fangbreaker Island, a remote isle in the treacherous Sea of Moving Ice.

A full list of gameplay updates available with the release of Storm King's Thunderand Guild Alliances includes:
- New Campaign – The new end-game campaign for Storm King's Thunderis broken down into three parts, each unlocking a new adventure zone. When all three zones are cleared, players will have access to the dungeon on Fangbreaker Island.
- Three New Adventure Zones
Bryn Shander – Adventurers must visit this remote settlement in Icewind Dale to save its inhabitants from attackers.
Lonelywood – After clearing Bryn Shander, players will move on to the town of Lonelywood, where they will fight off trolls and other beasts.
Cold Run – The last adventure zone is the frigid coastline of Cold Run, where adventurers will come face to face with the mighty frost giants.
- New Tier 3 Dungeon – Adventurers will need to complete the new Storm King's Thunder campaign and equip their characters with high-level gear in order to access Fangbreaker Island, the most difficult five-player dungeon in the game.

- Class Balance Adjustments – In an ongoing effort to maintain balance for Neverwinter, we've made major adjustment to three classes, the Hunter Ranger, Scourge Warlock and Guardian Fighter.

- New Bosses and Enemies – Besides defending the land from frost giants, players will fight off swarms of arctic beasts, as well as three new bosses who rule over Fangbreaker Island.

So, does this interest you? It should as free is pretty darn good in our books.


Source: Press Release