NEWS - Thursday, January 5, 2017

Microsoft Sums Up 2016 as Filled with Milestones
As we are well into the new year, Microsoft has reflected back on 2016 and feels as though it was a year with a few milestones that are pretty much worth celebrating....or at least mentioning to the masses. First of, and most noteable, is the fact that Xbox celebrated its' 15 year anniversary in November 2016, which is a great milestone to say the least.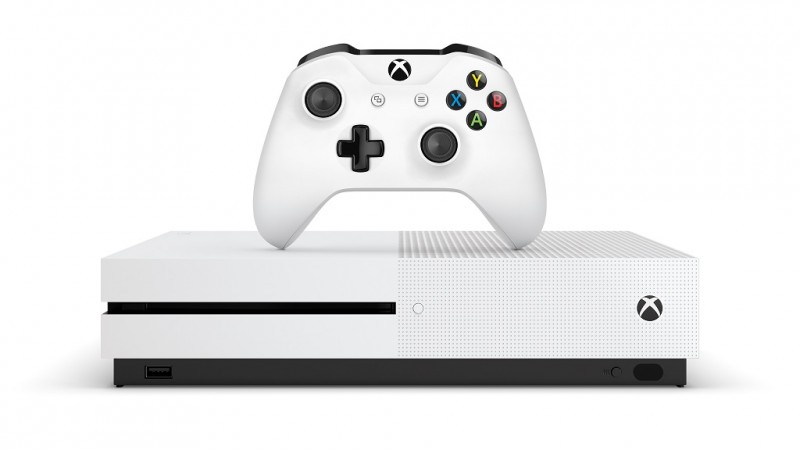 Mike Nochols, the Corporate VP of Marketing of Xbox made quite a list fo what to note from 2016. Take a gander below to see the full list:
Xbox One owners enjoyed nearly 400 new games to play in 2016, including critically-acclaimed console exclusives like Gears of War 4 and Forza Horizon 3.
Forza Horizon 3 became the best-selling, highest-rated racing game in 2016 and the biggest Forza launch to date. The Forza franchise continues to grow and has now seen well over 14 million players on Xbox One and Windows 10.
Gears of War 4 launched to critical acclaim and has had a tremendous reception for its campaign, Horde 3.0 and Versus Multiplayer experiences – all of which are delivered in High Dynamic Range (Xbox One S), 4K (Windows 10) and support cross-play as an Xbox Play Anywhere title. We are seeing incredible engagement on Xbox Live with nearly 23 million Versus Multiplayer and Horde matches played since launch, as well as within the eSports world, where the Gears eSports Pro Circuit has marked the franchise's dramatic return with a more-than-$1,000,000 prize pool.
The Xbox Play Anywhere program launched, which enables gamers to play a growing list of titles like Gears of War 4, Forza Horizon 3, ReCore, Killer Instinct: Definitive Edition, Everspace and Astroneer on Xbox One and on Windows 10 PC at no additional cost. Gamers can pick up where they left off on either device, bringing all their saves, game add-ons and achievements with you.
Xbox One owners enjoyed more than 265 million hours playing Xbox 360 games in 2016, including highly-requested titles like Red Dead Redemption, Call of Duty 2, Call of Duty 3, Call of Duty: Black Ops, Call of Duty: World at War, Mass Effect 2, Mass Effect 3, The Elder Scrolls IV: Oblivion and Skate 3, via Xbox One Backward Compatibility.
It was a big year for the Minecraft community with the launch of Minecraft: Education Edition as well as the release of Minecraft to new platforms such as Gear VR, Oculus Rift and Apple TV. In addition, 150 new features were added to Minecraft from more than two dozen updates.
With new titles for Windows 10 and growth in Windows 10 devices, gamers played more than 2.5 billion hours just in November 2016, which is a 127 percent increase compared to November 2015.
Xbox Live was rated the fastest, most reliable gaming network in an independent study by IHS Markit in the U.S. and U.K.
New system updates on Xbox One and the Xbox app brought Clubs and Looking for Group (LFG) on Xbox Live, as well as Cortana and Background Music. Since the release of Xbox One in 2013, over 200 new features have been added.
Fans created over 2.4 million personalized Xbox Wireless Controller designs via Xbox Design Lab in the U.S., Canada and Puerto Rico.
Last but not least, they launched Xbox One S, delivering the only console with built-in UHD 4K Blu-ray, 4K video streaming and HDR for gaming and video. New titles with HDR support included Gears of War 4, Forza Horizon 3, NBA 2K17, Deus Ex: Mankind Divided, Final Fantasy XV, The Elder Scrolls Online and World of Tanks. Xbox One S was among the top-selling consumer products this holiday in many markets.
So what are Xbox One fans to expect in 2017.

The first and foremost thing to mention here is that Project Scorpio is set to release in 2017, and Microsoft continues to claim it will be the most powerful console ever released. Of course new games are in the wings too, such as Resident Evil 7 biohazard, For Honor, Tom Clancy's Ghost Recon Wildlands, TEKKEN 7, Thimbleweed Park, Mass Effect Andromeda, South Park: The Fractured but Whole and Tacoma. Microsoft and their first party studios are also going to be releasing new add-on content or expansions for many of our best 2016 titles, including titles from Microsoft such as Gears of War 4, Forza Horizon 3, ReCore, Dead Rising 4 and Minecraft. You can expect our third-party partners to provide content to enhance your gaming experiences as well.






Source: Xbox News Wire