NEWS - Monday, June 12, 2017

LucidSound Announces New eSports Focused Headset
The lead up to E3 has been a busy one for LucidSound and they have announced another headset for gamers to conisder. The LS25 eSports Gaming Headset is their latest product announcement. It has been developed to appeal to the eSports and competitive PC gaming community, concentrating on the features essential to provide superior performance during tournament play.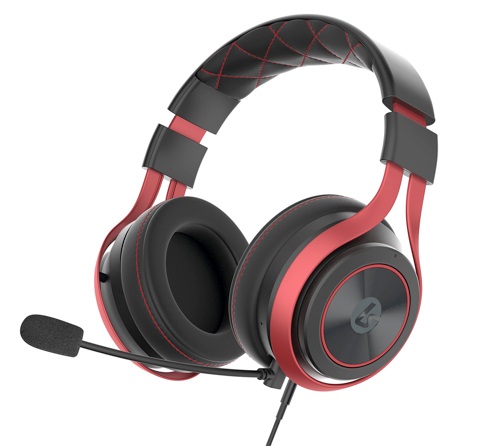 Why are we covering a PC headset? Well, it can also be used on the Xbox One, but we cannot forget that some Xbox One games support Play Anywhere, so you might need a good headset to play your Xbox game on your PC.
Dedicated to exceptional chat and sound quality, LucidSound has once again delivered its signature audio quality and unmatched feature set:
50mm High Fidelity speakers with Neodymium magnets have been specifically engineered for gaming
A remarkably clear sound stage so that gamers can easily identify teammates, enemies and audio cues that provide the difference between victory and defeat
Dual mics allowing players the option of using the integrated discrete mic (Ideal for phone calls and casual chat) or the unidirectional, flexible boom mic for intense gaming sessions
Direct to PC connection via a 3.5mm audio jack, ensuring a simple connection to any gaming rig
Reliable audio connection with no batteries required, pro gamers can be assured of uninterrupted game and chat audio
Proprietary control system, allowing gamers to adjust volume simply by twisting the ear cup
Fully compatible with PC, Xbox One, and other consoles.
We are hoping to meet with the folks at LucidSound to see all these products that they keep announcing.


Source: Press Release