NEWS - Tuesday, October 10, 2017

Bethesda Softworks Launches the
This piece of news was not only surprising, but definitley worth passing along to all you Xbox One fans out there. To celebrate the launch of The Evil Within 2 this Friday, Bethesda is kicking off The Good Within fundraising campaign dedicated to raising charitable donations to support the efforts of the American Red Cross. The Good Within campaign will run through October, and to further the cause Bethesda will match all donations during the month up to $15,000.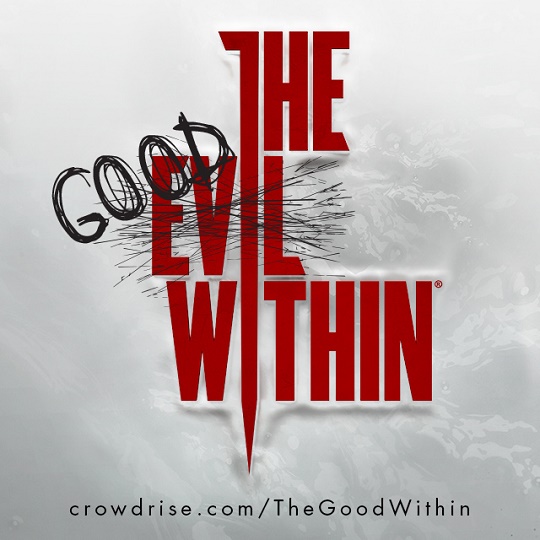 So, what is all about? Well, fans can tap into The Good Within and help us raise money for Red Cross disaster relief efforts and humanitarian aid around the world. To be part of The Good Within, head to the official donation site:
www.CrowdRise.com/TheGoodWithin.
You can choose to donate money to support the Red Cross as a whole or select a specific cause you would like your donation to go toward.
It was also announced that Bethesda is also partnering with popular streamers who will be playing the highly anticipated survival horror game The Evil Within 2 prior to its release to drive awareness of the cause. Starting today, watch fan-favorite streamers take on The Evil Within 2's twisted world of anxiety-inducing thrills! While giving fans a sneak peek of the unreleased game, these streamers will encourage viewers to donate and promote the campaign using #TheGoodWithin hashtags on social.
Here is the streaming schedule over the next few days:
Tuesday, October 10th

8.00am

Wyvern_Slayer

1.00pm

Wyvern_Slayer

3.00pm

Jigzaw_Killer

4.00pm

GamingGuardians

6.00pm

DreadedCone

8.00pm

Mizzimie

8.30pm

Blessious

10.00pm

Skinnedteen

Dave Control Live

MopGarden

PixelMonkey
Wednesday, October 11th

3.00pm

Jigzaw_Killer

4.00pm

GamingGuardians

6.30pm

Blessious

8.00pm

Mizzimie
Thursday, October 12th

4.00pm

GamingGuardians

6.00pm

DreadedCone

6.30pm

Blessious

8.00pm

Mizzimie

12.00am

Jigzaw_Killer
We here at XBA are always up for seeing things that do good, and who doesn't like a cause that help out so many people. With that being said, check out the streams should you wish, and don't forget to donate, as any amount can help.


Source: Press Release