NEWS - Tuesday, February 6, 2018

E3 2018 Gamer Passes (Public) on Sale Starting February 12th
Last year (2017) was the first year that E3 was open to the public. It was auccessful venture as many of the gaming public showed up as we evidenced by the crowds navigating on the show floor.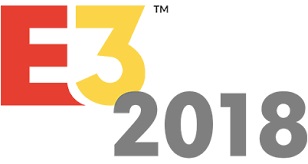 Starting on February 12th, the Gamer Pass will go on sale for the public to attend E3 2018.
Given the 'growing pains' associated with the first year of the pubic attending in 2017, the ESA announced several updates to the show. E3 2018 will feature extended show hours to accommodate all attendees, providing industry and media exclusive time on the show floor without cutting short gamers' opportunities to play the most anticipated games of the year. Additionally, E3 Coliseum will return to L.A. Live with producer Geoff Keighley (The Game Awards) to give gamers three full days of panels and behind-the-scenes access to the show's biggest announcements.
-: CLEANED :- (DELETE ME)
Los Angeles Convention Center hours for E3 (all times Pacific):
| | | |
| --- | --- | --- |
| DATE | INDUSTRY AND MEDIA | GAMER PASS |
| Tuesday, June 12 | 11 a.m. - 7 p.m. | 2 p.m. - 7 p.m. |
| Wednesday, June 13 | 9 a.m. - 7 p.m. | 12 p.m. - 7 p.m. |
| Thursday, June 14 | 9 a.m. - 6 p.m. | 9 a.m. - 6 pm. |
To celebrate another year of must-see video game announcements and never-before-seen products, the first 1,000 gamer passes to E3 2018 are $149 each. Gamer passes sold after the first 1,000 are $249. Registration and pass sales will be available at www.E3Expo.com.


Source: Press Release