NEWS - Monday, February 26, 2018

New Games Coming the Xbox Game Pass in March
Are you a Game Pass suscriber? Are you thinking of becoming one? Well, Microsoft has a few things to say about why you should, and it starts with them following through on putting First party titles into the program, including brand new games released on the date they hit store shelves, as well as some older titles. Oh yeah, on top of announcing all the first party titles being added in March, Microsoft also noted the third party titles that will be added too.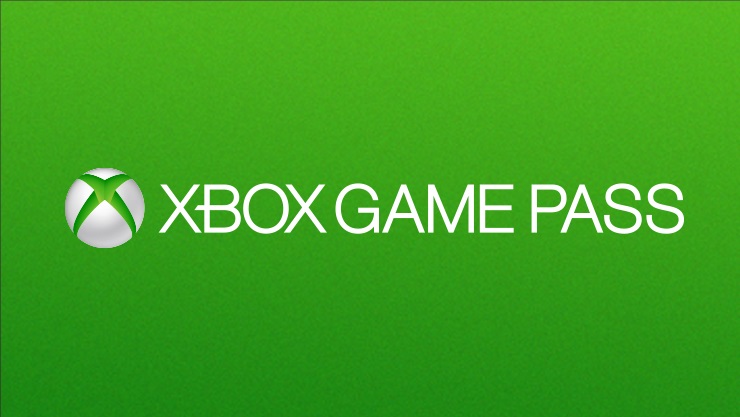 Sea of Thieves
Starting March 20, get ready for Sea of Thieves as it drops anchor in Xbox Game Pass the same day as its global release. Sea of Thieves is the essential pirate experience, from sailing and fighting to exploring and looting – everything you need to live the pirate life and create all-new legends. With no set roles, you have complete freedom to approach the world, and other players, however you choose. Whether you're adventuring as a group or sailing solo, you're bound to encounter other crews in this shared-world adventure game – but will they be friends or foes, and how will you respond?
Rise of the Tomb Raider
Featuring epic, high-octane action moments set in the most beautifully hostile environments on earth, Rise of the Tomb Raider delivers a cinematic survival action adventure where you will join Lara Croft on her first tomb raiding expedition. In Rise of the Tomb Raider, Xbox Game Pass members can look forward to exploring awe-inspiring deadly tombs, huge ancient spaces littered with deadly traps, solve dramatic environmental puzzles, and decipher ancient texts to reveal crypts as you take on a world filled with secrets to discover.
Super Lucky's Tale
Super Lucky's Tale is a delightful, playground platformer for all ages that follows Lucky, the ever-optimistic, energetic, and lovable hero, on his quest to find his inner strength and help his sister rescue the Book of Ages from Jinx. Along the way, encounter a hilarious supporting cast of friends and adversaries. Lucky must confront the nefarious Kitty Litter, Jinx's mischievous kids – self-taught villains who might not be getting Jinx's plans quite right. Lucky meets friends and allies along the way too. He meets misplaced Yetis, Kooky Spookies, a village of farming worms, and other colorful friends inhabiting the Ages.
Resident Evil Revelation 2
Resident Evil Revelations 2 is a survival-horror thriller featuring the interwoven stories of Claire Redfield and Barry Burton across four playable episodes. The series favorite Raid Mode also returns in a big way, offering members countless hours of gameplay. This Complete Season gives you full access to all four story episodes, the two additional side stories and playable hunk character for Raid Mode.
Oxenfree
Oxenfree is a supernatural thriller about a group of friends who unwittingly open a ghostly rift. Play as Alex, a bright, rebellious teenager who brings her new stepbrother Jonas to an overnight party on an old military island. The night takes a terrifying turn when you unwittingly open a ghostly gate spawned from the island's cryptic past. How you deal with these events, your peers, and the ominous creatures you've unleashed is up to you. You determine every aspect of Alex's story while exploring Edwards Island, uncovering the base's dark past, and changing the course of your friends' lives.
Sonic CD
Sonic travels to the distant shores of Never Lake for the once-a-year appearance of Little Planet – a mysterious world where past, present, and future collide through the power of the Time Stones that lie hidden within it. His arch-nemesis, Dr. Eggman, has come for the Time Stones and with them, will soon have the power to control time itself In order to put an end to Dr. Eggman's nefarious schemes, Sonic must use the power of Little Planet to travel through time; breaking Dr. Eggman's hold over the future by destroying his machines in the past and recovering the missing Time Stones.
The Final Station
Sometimes people can be more trouble than they're worth. A post-apocalyptic adventure about traveling a dying world on a train – survive for as long as you can by riding the rails, and finding supplies along the way. Infected are ready to stop your progress whenever you exit the train to look for supplies. Maintain your train in operating condition and craft valuable items from the resources you scavenge. Pick up survivors along the way, gaining perks (and hindrances) for your troubles.
Euro Fishing
If the cold, wind, sleet, and/or snow is hampering the outdoorsperson in you this winter, we may just have the remedy with Dovetail's Euro Fishing. It is exactly as it sounds – a digital escape to a wide range of different, calming natural outposts. Take a few minutes to acquaint yourself with your rod and casting, before you tackle some of the monster fish that live beneath the surface.

Source: Xbox News Wire