NEWS - Wednesday, March 21, 2018

A New Prime Warframe has Arrived in Digital Extremes F2P Game Warframe
Ok Tenno, Zephyr Prime has hit Warframe today and you can get into the action with 'her' in more than a few ways. Should you wish, you can purchase her through the "Prime Access" program where you unlock Zephyr Prime Instantly. For those that keep to the Free to Play model, you can also earn and craft 'her' for free in-game though the Relic System.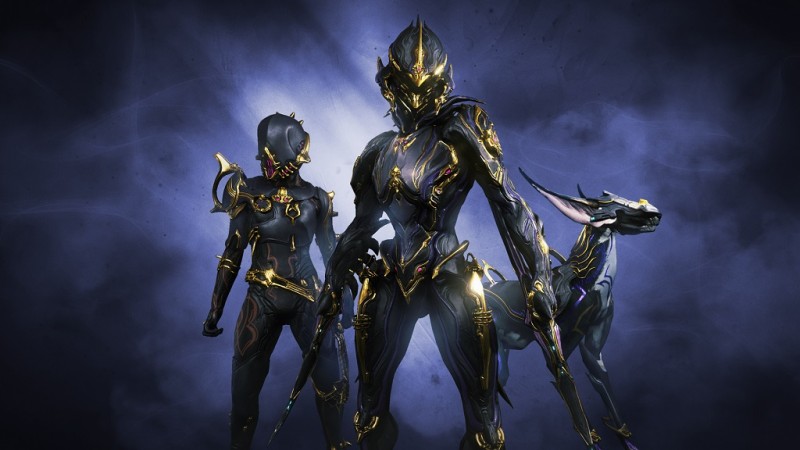 Zephyr wields four powerful Abilities, some of which were upgraded during the February re-balance updates. Those include:
Tailwind
An airborne hover dash that can transform into a dive bomb. Tail Wind now costs half as much energy when cast in the air while doing more damage, and each enemy hit increases Tail Wind damage by 25% (damage resets upon landing). Dive Bomb also now fires on slight angles, as long as players are looking mostly down;
Airburst
A massively dense burst of air that explodes on contact, sending enemies flying (and can combine with Tornado for extra effects);
Turbulence
Creates a wind shield that deflects enemy projectiles;
Tornado
Zephyr casts to create a barrage of deadly wind tunnels, sucking enemies in and leaving them defenseless.
So, now you know what you get with when you grind, collect relics, and open up and eventually final all the pieces to craft Zephyr Prime. Those who purchase her get some extra goodies though. With Zephyr Prime Access, Tenno not only gain access to one of the more uncommon Warframes, Zephyr Prime, they also get access to:
Zephyr Prime Glyphs: Players can strut their stuff with all-new Glyphs!
Tiberon Prime Rifle: Art meets ingenuity with this beautifully deadly rifle.
Kronen Prime: Ancient blades, perfected for today's combat.
Zephyr Prime Accessories:
Commodore Prime Suit: Players can take command with this regal Operator Suit.
Tibor Prime Armor: Direct your pet Kavat to strike fear into enemies with this striking golden armor.
Tibor Prime Gene-Masking Kit: Complement your Kavat's Tibor Armor with an elegant Primed Gene-Mask.
BONUS: Kavat Incubator Segment and Kavat Starter Kit.
So there you have it Tenno, all the details of the newest Prime Warframe.


Source: Pres Release