NEWS - Tuesday, April 3, 2018

Slime-San Superslime Edition Headed to the Xbox One
Headup Games and Fabraz have 0announce that the Superslime Edition of the platformer Slime-san is making its way to console, including the Xbox One. You will eperience the ultimate version of Slime-san, with all of its content in one huge edition! Face Slime-san's greatest adventures (and opponents!), like Mama's Madness and Blackbird's Kraken, and don´t forget the evilest of them all: Sheeple in his own Sequel.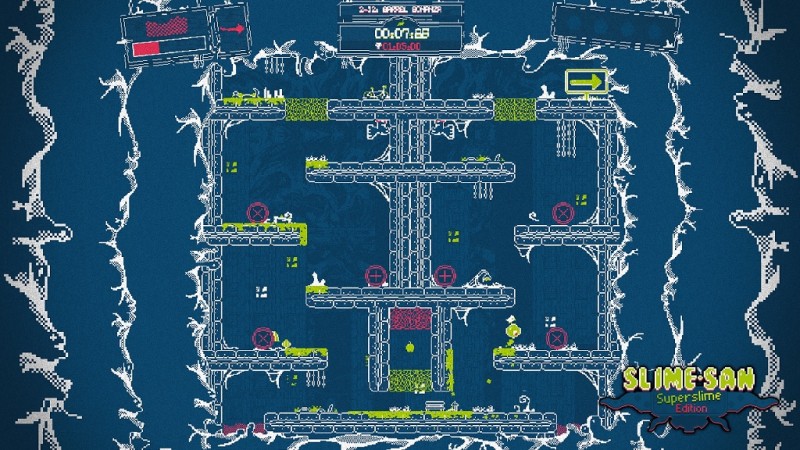 So, what is Slime-san: Superslime Eidtion? Well, we thought you might ask that, so we gathered a few game features for you to read below:
Mama's Madness: You've been swallowed by a giant worm. Your goal is to platform yourself through its intestines back out its mouth before you get digested.
Blackbird's Kraken: You were about to take a vacation with your family and got eaten whole by a giant Kraken?! Once more you'll need to jump, slime & slide your way out.
Sheeple's Sequel: Sheeple believes he's an NPC in a video game and decides to recode himself as the villain! Can you beat his mind-bending levels.
Superslime Edition packs an extra 10 exclusive levels where you can play as Grandpa-san himself! It also includes a "Dynamic Colors" feature that alters the game's color palette to a unique one for each world. Slime-san's more colorful than ever!
So, does this game sound like its for you? We will try to cover more of it as more information is released.


Source: Press Release/YouTube