NEWS - Thursday, June 28, 2018

Games with Gold for July 2018 Announced
As we get ready to exit June, and head into July, Microsoft has finally announced their next batch of Games with Gold for those with an Xbox Live Gold membership.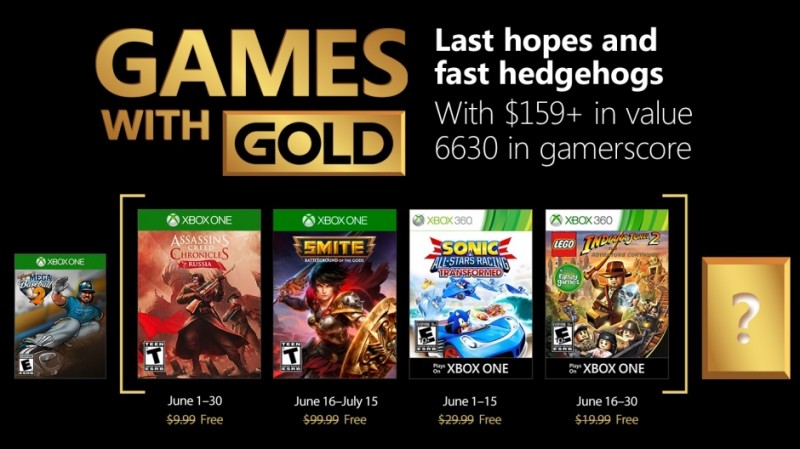 So, without further delay, here are what you can expect to download next month:
Assault Android Cactus - Available July 1 to 31 on Xbox One
Play as android cop, Constable Cactus, or nine others as you blast a bevy of baddies to protect your spaceship in this thrilling twin-stick shooter. With a taut story line, non-stop bullet-play, and beautiful visuals, the action really ramps up in multiplayer and will leave you breathless.
Death Squared - Available July 16 to August 15 on Xbox One
Cooperation, communication, and robot explosions are the name of the game in this crafty puzzler. Solve 80 unique puzzles that range from elementary all the way up to Einstein genius. Fantastic narration, inventive levels, and four-player multiplayer really set this game apart.
Virtua Fighter 5 Final Showdown - Available July 1 to 15 on Xbox One and Xbox 360
Customize and fight as your favorite 17 characters from the Virtua Fighter franchise. This definitive version of the series includes an overhauled fighting mechanic, including "offensive mode," a new strategic side-stepping ability to attack your enemy.
Tom Clancy's Splinter Cell Conviction - Available July 16 to 31 on Xbox One and Xbox 360
Return to the iconic role of Sam Fisher, this time a fugitive from the government he used to serve. Silently remove multiple opponents at once, obtain high-tech gadgets, and use the surrounding environment to investigate the corruption at the heart of his daughter's murder. In addition, take part in the separate co-op adventure that adds to the replay value of this thrilling game.
So there you have it Xbox Gold members, more 'free' games for you to download.


Source: Xbox News Wire