NEWS - Tuesday, July 31, 2018

Team Kaliber Wins CWL Pro League Stage 2 Championship
After an intense eight-week competition at the MLG Arena in Columbus, Ohio, Team Kaliber has captured the title of CWL Pro League Stage 2 champion. CWL Pro League Stage 2 Playoffs is Team Kaliber's third event victory of the season after capturing top honors at the CWL Dallas Open and CWL New Orleans Open earlier this year. For their win at CWL Pro League Stage 2 playoffs, Team Kaliber earn the majority stake of the $500,000 event prize pool – part of the season's overall $4.2 million prize pool.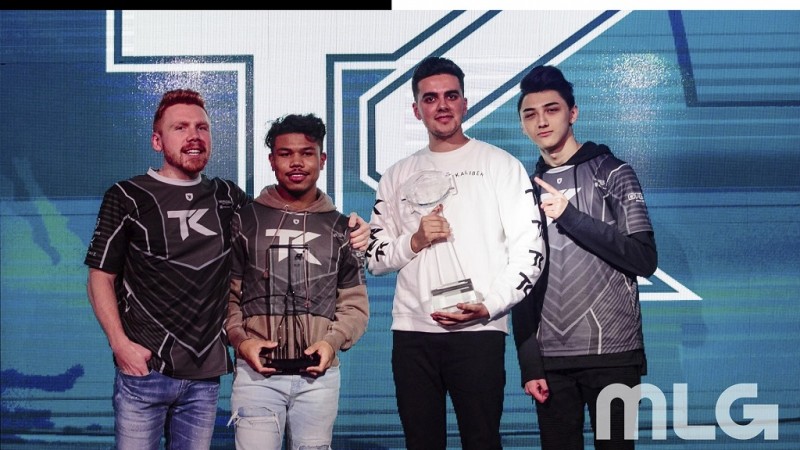 It was also announced that for his stellar play over the weekend, Kenny "Kenny" Williams was named ASTRO Gaming MVP of the tournament. Kenny also becomes a favorite for the upcoming SCUF Gaming Team of the Week, which honors top competitors in the CWL weekly.
Team Kaliber will also be memorialized at future CWL events within the G FUEL Hall of Champions, which celebrates event victories from past events in CWL history.
Here are the final placements for the CWL Pro League Stage 2 Playoffs:
1st – Team Kaliber
2nd – Rise Nation
3rd – Red Reserve
4th – eUnited
5th/6th – FaZe Clan / Unilad
7th/8th – Echo Fox / OpTic Gaming
The record-setting CWL season ends with the 2018 Call of Duty World League Championship, August 15-19, with an overall event prize pool of $1.5 million on the line – as part of the $4.2 million. Pools for the upcoming championship were drawn live following Stage 2 playoffs.

The first two days of CWL Champs competition will be broadcast live from the MLG Arena on August 15-16, before the event moves to the Nationwide Arena on August 17-19, with tickets available to the public.


Source: Press Release