NEWS - Thursday, November 8, 2018

Free Play Days for All Event This Weekend on Xbox One
Ok Xbox One fans, there is a new event coming, and that is Free Play Days For All event, which runs from November 8 to 11. Free is good right? This event is aimed at those that may not have played a certain game, or that have not ventured out into the world of more online play.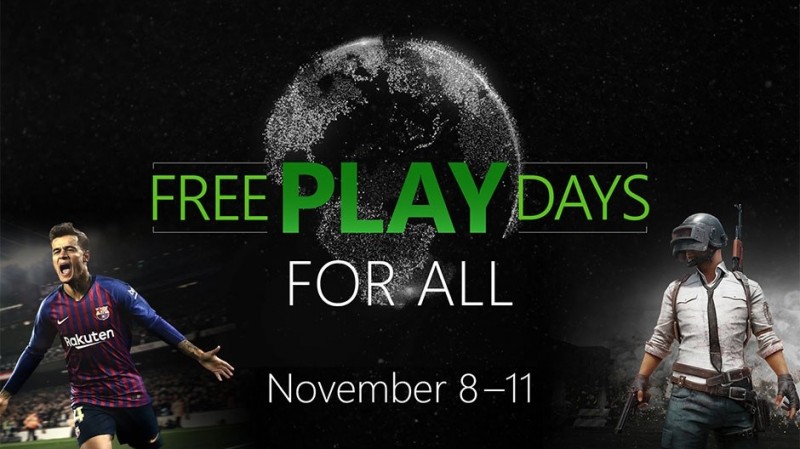 For this event, Xbox Live members will have two Xbox One games to play for free. It's not just limited to Gold member either, as Microsoft is giving ALL Xbox Live members free access to play PlayerUnknown's Battlegrounds and PES 2019 for a limited time now through the weekend. This is the first time that Free Play Days includes:
PlayerUnknown's Battlegrounds: Land, loot and outwit your opponents to become the last player left standing in a thrilling game experience full of unexpected, adrenaline-pumping moments
Pro Evolution Soccer 2019: Feel the Power of football, the Beautiful Game, with PES 2019, offering photo-realism and lifelike player individuality, combined with a host of new licenses and exclusive Legend players!
Some customers may be able to begin downloading these awesome offers today, but they are only playable with full functionality and available from November 8-11 (US Pacific Time), so alert your friends, log on your Xbox One and get in on the action now and the entire weekend.


Source: Xbox News Wire