NEWS - Monday, November 12, 2018

RIDE 3 Details the Tracks Included in the Game
Fans of racing games, and specifically the two wheeled kind, have some new news to digest about RIDE 3. Developer Milestone has announced the list of 30 tracks where players will race in RIDE 3, available from November 30. Players will speed on the most iconic race tracks all over the world, on renowned city circuits and through breath-taking panoramas, to enjoy riding pleasure in all its shades. Many tracks are also available in different variants, for a more varied gameplay.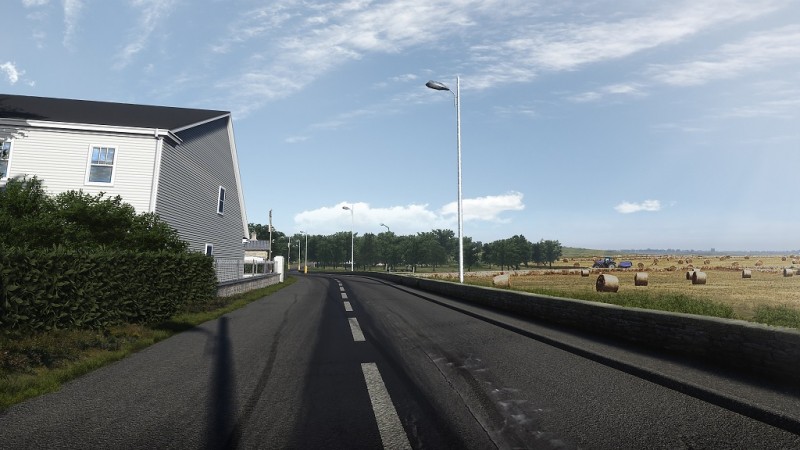 Using aerial photogrammetry and drone-scanning, development team has gathered all the data needed to faithfully recreate environments and details of tracks, for an extremely immersive game experience.
Here's the list of track categories available at launch:
GP – cutting edge speed on iconic circuit such as Autodromo Nazionale Di Monza, Donington Park Circuit, Circuit De Nevers Magny-Cours, Nürburgring and many others.
COUNTRY – to race immersed in some of the most beautiful panoramas all over the world, on the most favorite bikers' roads such as Garda Lake and Tenerife.
CITY CIRCUIT – one of the hardest challenges, a night race on the streets of Macau.
SUPERMOTARD – to drift properly you need to race on tracks that allow to make the most from that type of bike, such as Autodromo di Franciacorta e Pista South Milano – Ottobiano, where you can race off-road as well, and Castelletto Circuit.
ROAD RACING – city streets on some occasions become circuits for high speed race bikes, such as Ulster GP, Southern 100, Imatra and many others.
DRAG RACE – high horsepower, a long straight road and one goal, to be the fastest. Have you ever heard about Route 66 or Salt Flats?
So, now you kjnow the track categories, but what about the actual tracks included in the game? Well, glad you asked. You'll be racing at the following locations:
| | |
| --- | --- |
| Airport | UK |
| Brands Hatch Circuit | UK |
| Castelletto Circuit | Italy |
| Cadwell Park Circuit | UK |
| Daytona International Speedway | USA |
| Donington Park Circuit | UK |
| Autodromo di Franciacorta – Daniel Bonara | Italy |
| Garda Lake | Italy |
| Imatra | Finland |
| Autodromo Enzo e Dino Ferrari Imola | Italy |
| WeatherTech Raceway Laguna Seca | USA |
| Macau | China |
| Circuit De Nevers Magny-Cours | France |
| Autodromo Nazionale Di Monza | Italy |
| Nürburgring Nordschleife | Germany |
| North West 200 | Ireland |
| Nürburgring GP-Strecke | Germany |
| Okayama International Circuit | Japan |
| Pista South Milano – Ottobiano | Italy |
| Oulton Park Circuit | UK |
| Autódromo Internacional do Algarve | Portugal |
| Road America | USA |
| Route 66 | USA |
| Salt Flats | USA |
| Southern 100 – Billown Circuit | Isle of Man |
| Sportsland SUGO | Japan |
| Tenerife | Spain |
| The Snake | USA |
| Ulster GP | Ireland |
| Autodromo Vallelunga "Piero Taruffi" | Italy |

And know you can consider yourself in the know. We will continue to post any coverage of RIDE 3 as information becomes available.


Source: Press Release