NEWS - Monday, November 26, 2018

World of Tanks: Mercenaries Gets A Real-Time Strategy Perspective
Hey there 'Tankers', looks like your game, World of Tanks: Mercenaries is expanding itself in the world of gameplay. It is said to bring an all-new perspective and degree of strategy to the game.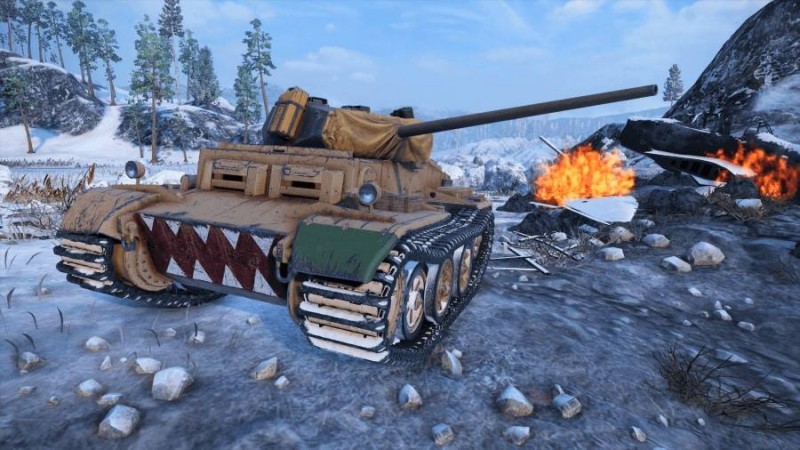 Fans of real-time strategy games should enjoy this new mode, simply called Commander Mode, and exclusive on consoles. Players can take command of nine tanks with a strategic, birds-eye view of the battlefield as the Commander. Give single tanks direct orders to flank and outwit your enemies or send groups into the fray en masse for a heavy-handed cavalry attack! You can also assume the role of the Tanker and, alongside a team of five other players, work together to bring down the powerful Commander.
Wargaming West has been working on this new mode directly with the help and constructive input of the World of Tanks community, refining the experience to make it as exciting, intuitive, and fun to play as possible. Fight with unlimited ammunition and forget about the deeper intricacies of typical tank combat. Put on your strategy hat and fight from a new perspective in Commander Mode from November 30 through December 9!
But that is not all that they announced today. World of Tanks: Mercenaries recently welcomed a bombastic new trio of Mercenaries to the game. The Outcasts are a band of dangerous soldiers created in partnership with Parisian art collective ARTtitude by Brett Parson, the legendary comic book artist best known for his stellar work on Tank Girl and New Romancer. Available together in the Outcasts Mega collection or individually until December 11, get to know this ragtag bunch of misfits:
Banana Buster – a deliberate brawler with awesome armor. It's captained by 40 Watt Club, a French Resistance fighter who delights in hunting down members of German high command.
Beach Party – the resilient hybrid of three nations' engineering prowess, it's fronted with a magnificently powerful weapon. Battalion 23, an American soldier who went mad surviving and fighting his way through the forests of Japan after World War II, is at its helm.
T.A.N.K. – this absolute unit has excellent speed, agility, and close-range combat prowess. The Buck is its master, a cruel and vindictive war criminal who operates a nefarious network of Mercenaries who sweep Europe like a plague of locusts.
Finally, it was announced that France will have a new Hero tank fighting on its frontlines when the Audace AMX Canon d'assaut 105 joins the fray on November 27. This combat vehicle is a speed demon, allowing it to position itself for combat with ease and escape quickly if necessary. Its streamlined profile makes it a stealthy combatant, while its ferocious firepower and swift aim time mean it also isn't afraid to get stuck into a proper fight.




Source: Press Release