NEWS - Wednesday, February 6, 2019

New Game Pass Titles Announced
If you are subscribing to the Xbox Game Pass service, then today was the day that more games for the service was announced, and we have the breakdown for you. Here are the games you can expect to be added in the month of February.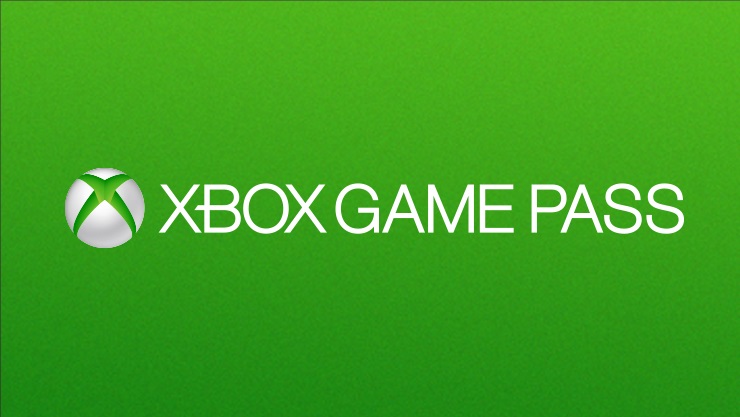 Shadow of the Tomb Raider (February 7) – Xbox One X Enhanced
A dangerous and mysterious organization known as Trinity sends Lara on a thrilling action adventure through deadly jungles, treacherous underwater caves, and the most challenging tombs in the game's history. To survive, she'll have to become one with the jungle, use the environment to strike her foes quickly and quietly, sow fear in their ranks, and discover what it really means to be the Tomb Raider.
The Walking Dead: The Complete First Season (February 7)
Play as Lee Everett, a man with a criminal past given a chance at redemption — protecting a young girl named Clementine during a zombie apocalypse. Explore comic book style environments, solve puzzles, fight the undead, build relationships, and do whatever you can to keep your humanity in a world gone to hell. Every choice is on the clock, every mistake will be your own, and the consequences carry across the entire five episode series.
Pumped BMX Pro (February 7)
Jump on the pedals and hit the ramps in this momentum-based trickathon. Pumped BMX Pro features more levels than ever, each with their own set of challenges for you to smash. Choose one of the pre-designed bikes; or ride to the editor to create your own custom bike before smashing the global leaderboards and your friends scores.
de Blob (February 14)
Equal parts amorphous blob of paint, struggling artist, revolutionary, and juvenile delinquent, de Blob's goal is to replace the drab, lifeless gray coloring that the I.N.K.T. Corporation has imposed on Chroma City and its inhabitants. Flip, bounce, and smash your way past a diabolical array of hot plates, electric shocks, and ink turrets. Compete to control Chroma City solo or with up to four players via split-screen across eight unique and challenging multiplayer modes.
Batman: Return to Arkham (February 21) – Xbox One X Enhanced
Batman: Arkham Asylum and Batman: Arkham City, the first two games in the iconic Batman Arkham series, are coming to Xbox Game Pass in this comprehensive compilation that includes the definitive edition of each game, complete with all post-launch downloadable content.
Crackdown 3 (February 15) – Xbox Play Anywhere Title / Xbox One X Enhanced
Over-the-top and crazy antics will have you stopping crime as a super-powered agent of justice in a comic book inspired playground of mayhem and destruction, either solo or co-op with a friend via Xbox Live.
Hop online and get in on in the Wrecking Zone, where unprecedented destruction meets amped-up action. Level the entire battlefield with fully-destructible arenas, take out competitors by bringing down bridges, and soar through the air with a series of jet jumps and flying fists. Don't let little things like walls and buildings stop you from going exactly where you want to go. It's 5v5 mayhem across three maps and two modes. Arrives February 15 with Xbox Game Pass.
So, it seems that there are some SOLID titles hitting the Game Pass, and for those already subscribing to it, we think that you'll enjoy the additions. For those not subscribing, it seems that these are even more reason to really consider doing so.


Source: Press Release/Xbox News Wire