NEWS - Wednesday, May 1, 2019

Turtle Beach's New Recon 70 Headset for the Xbox One Now Out
We believe that audio is just as an important factor in gaming, just like visuals, gameplay, control, etc. With that being said, the good old folks at Turtle Beach have launched a new headset today, and it is one that most will find inexpensive, and good looking too.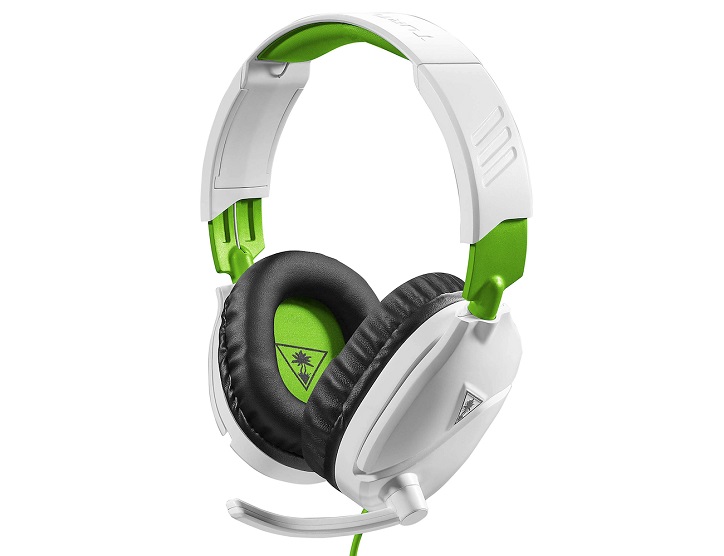 The all-new Recon 70 series gaming headses for Xbox One is now available at retail. With a MSRP of $39.95 (USD), the Recon 70 is said to deliver high-quality game audio through powerful 40mm over-ear speakers and features Turtle Beach's renowned high-sensitivity flip-up mic. Additionally, the Recon 70's lightweight design, padded and adjustable headband, and leatherette ear cushions provide the necessary comfort during those long gaming sessions as players rack-up more wins on the battlefield.
As a bit of history for you folks out there, the Recon 70 is the successor to Turtle Beach's Recon 50 seriesThe Recon 70 series gaming headsets also come in a variety of colors. The Xbox One model is available white with green accents.
Turtle Beach believes that today's gamers spend more and more time climbing the leaderboards, making the need for superior audio, crystal-clear communication, and lightweight comfort larger than ever, and they believe that the Recon 70 delivers it all.
Key features of the headset include:
Flip-Up Mic
Turtle Beach's renowned high-sensitivity mic picks up your voice loud and clear to ensure your commands are always heard. Previously available on higher-end headset models, the mic can be flipped up out of the way to mute when not in use, and blends into the headset's design.
Lightweight Comfort
A lightweight headset design featuring a padded headband and ear cushions ensures complete comfort during those hours-long gaming sessions.
High-Quality 40mm Speakers
40mm over-ear speakers deliver amazing game sound so you hear every crisp high and thundering low.
Premium Ear Cushions
Synthetic leather-wrapped ear cushions provide added comfort, improved bass response and better noise-isolation.
Of course, given that the headset plugs into a 3.5mm jack, you can use these on other devices should you wish. We hope to get our hands on impressions up ASAP, so you can know, from us, how this headset is.


Source: Press Release