NEWS - Thursday, May 2, 2019

Saber Reveals 'World War Z' Post-Launch Content Roadmap
So, you might have heard of that recently released zombie game World War Z. Well, the fine folks at Saber Interactive and Focus Home Interactive, has announced the first phase in its post-launch content roadmap for World War Z,. The team is moving forward to deliver new gameplay, features and improvements to the game month to month.
In

May

, a brand-new mission set in Tokyo will drop alongside a terrifying zombie type that spits a deadly virus and can resurrect if not properly dispatched.
In June

will bring a new six-skull difficulty setting with a unique reward, as well as bonus cosmetics and more.
In

July

, players can discover the new Weekly Challenge mode, plus additional cosmetics and other goodies.
Other major upgrades in development for further free updates include a wave-based survival mode, private lobbies, the ability to switch classes during PvPvZ matches, field of view (FOV) and level of detail sliders on PC, and more.
Check out the graphic below for a more visual presentation of what is to come: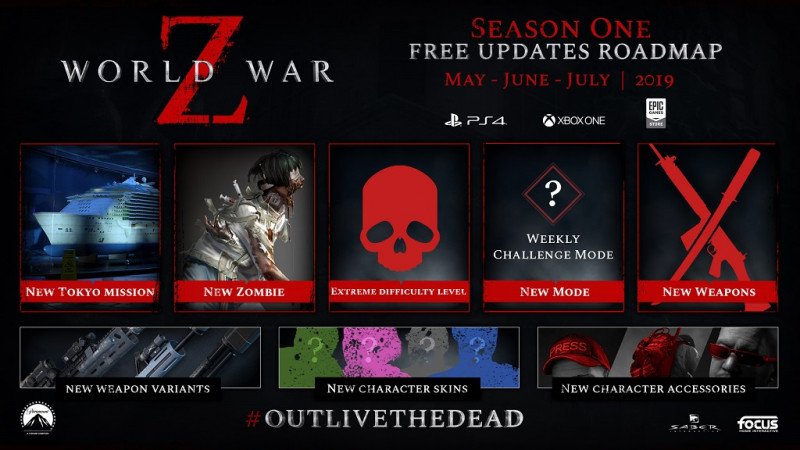 Source: Press Release