NEWS - Tuesday, June 11, 2019

LucidSound Announces Collaboration With Snoop Dogg
And the deluge of news continues, but this time it's about a gaming headset, and a collaberation with a musician whose name seems to be known throughout the globe.
Coming out of their pre-E3 launch party, LucidSound announced the LS50, a headset that they are calling their most advanced 100% wireless and Bluetooth gaming headset with a focus on functionality and design. This new headset will be launching later this year. Designed with the active gamer in mind, the LS50 includes Bluetooth connectivity to switch seamlessly between a game and your mobile device. The new headset will also feature LucidSound's signature on ear controls, 50mm speakers, 20 hours of battery life and a refined design aesthetic. The LS50 and Limited-Edition Snoop Dogg version will ship in Fall 2019.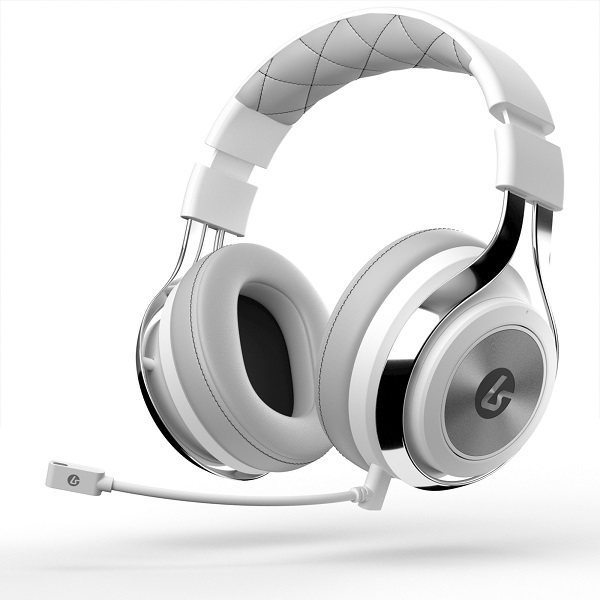 The company also announced a partnership with legendary DJ and music artist Snoop Dogg to deliver the Limited-Edition Snoop Dogg LS50 headset, featuring the power of the LS50 melded with the hip hop legend's signature brand. The LS50 and Limited-Edition Snoop Dogg version are coming this fall to retailers across North America and Europe.
Here are a few of th upcoming headset's features:
Signature Controls: The LS50 features the most intuitive volume and mute controls, which is fully integrated into the aesthetic design of the headset.
Seamless Device Switching: The LS50 can be used for console and PC gaming or the headset can connect to any Bluetooth audio device with seamless switching between the two.
Crystal-Clear Chat with Dual Mics: Dual microphone design offers a flexible boom mic for intense online gameplay. Remove the boom mic to use the integrated mic for mobile. Both mics support background noise and echo cancellation.
Designed for Comfort: Ultra-plush, easily replaceable gel-cooled oval ear cups include advanced memory foam for superior comfort during long play sessions.
Sound Quality: Custom-tuned 50mm speakers with state-of-the-art neodymium magnets provide deep bass and clear highs. Immerse yourself in the expertly crafted, signature LucidSound audio acoustics.
20-Hour Battery Life: The built-in lightweight rechargeable LiPo battery delivers up to 20 hours of wireless operation.
Premium Materials and Build Quality: Designed to be comfortable for every size head. Durable components and solid metal touchpoints are made to last.
So there you have it folks, another new headset announced by LucidSound.


Source: Press Release