NEWS - Wednesday, October 30, 2019

Evil Controllers Makes the Evil Shift a Better Controller
Evil Controllers has been modding console controllers since the days of the Xbox 360 and Halo. Well, they have quite a list of products on their website, and one of those products is the Evil Shift Controller. We just recently found out that they have made some changes to that controller since its debut in 2017, and with that being said, we thought we should let you know what they are.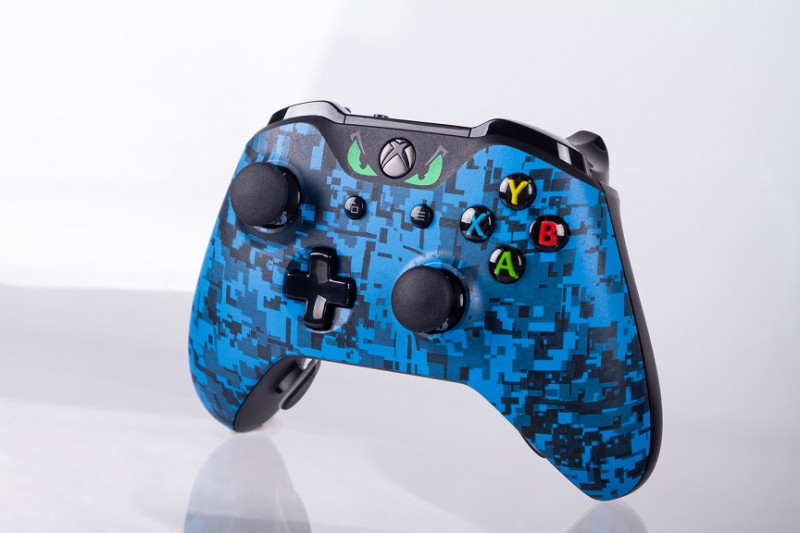 There are two new features that have been highlighted as making a difference, and theya re as follows:
Pro Tension: An eSports feature that increases the tension of the thumbsticks (220 grams), naturally allowing the user to have more fine control over movement
Provides a significant advantage in all game types from shooters to racing games
Tactile Triggers: Provides instant feedback with only 1mm of travel
Compatible with all shooters and vehicles, however Hairpin is recommended for driving games as Hairpin allows the trigger to have full travel with analog control
Tactile Sensitive buttons give players that satisfying mouse-like click, increasing reaction time, with gamers noticing an immediate difference in gameplay
Tactile D-pad (PS4 only) provides instant feedback with only 1mm of travel. This feature adds individual buttons below the D-pad for precise selection of directional movements
Those are some great changes, as I know that from the time we spent reviewing the original Evil Shift, we were able to disctinctly feel the difference in the triggers at that time, and the analog sticks felt pretty darn good. So, with more improvement, we can only imagine what the new controller must feel like.
For those that want to know a bit more, here are the top features that Evil Controllers wants gamers out there to know about:
The Evil Shift eSports design integrates four extra inputs that give thumb-stick control for performance play
Remap any input on the controller to any Evil Shift
Takes under three seconds to remap - no tools required
Save 15 custom profile layouts
Hairpin triggers: Fire Faster with 50% reduction in tension; full range of motion for 100% game compatibility
Sensitive buttons: Press inputs over 66% faster than a standard button. Button travels only 0.3 mm before initiating command
The Master Mod: Enhances controllers software to mod gameplay (not tournament legal)
Featuring mods like Adjustable Rapid Fire, Drop Shot, Tactical Rapid Fire, Auto-Aim, Auto-Run, Fast Reload, Auto-Scope, Auto-Spot and more
Compatible with series like Call of Duty, Battlefield, Rainbow Six, Destiny, GTA, Gears of War, Borderlands and more
Fortnight specifically: Build instantly, Hotkey Weapons and maintain 100% thumb-stick control
As you can see from above, the features that are included in Each Evil Shift are fairly adaptable to a lot of games, especially those that might benefit from any control input advantage.
But wait, there is even more. THe customizable features of the Evil Shift are also worth talking about. They are as follows:
Add a custom image or tagline to the controller (just upload to the site while ordering)
Choose shift paddles, shift buttons or no shift enhancements plus a choice of 7 tactile grip materials
Choose thumbstick size: 11mm, 15.37mm or 17.87mm (for reference, standard OEM thumbsticks are 10mm
Proprietary Convex design is engineered to increase aim by reducing over correction
Choose from 9 thumbstick colors
10 color choices for ABXY buttons
10 color choices for D-Pad
Overall, you can design and customize a controller to your liking with Evil Shift Controller, and we think that is pretty damn cool. We are hoping to get our hands on (literally) with the new and improved Evil Shift and that we can give you even more informatoin via our thoughts of the controller itself.


Source: Press Release