NEWS - Monday, November 18, 2019

LucidSound LS50X Snoop Dogg Edition Up for Pre-Order on 11-19
LucidSound is a designer of well rounded and balanced gaming headsets. Since E3 2018, they have been promoting a partnership with Snoop Dogg, and that a limited edition headset would be launching soon. Well, the time has almost come when fans can pre-order the headset. As of November 19th, you'll be able to head on over to LucidSound and pre-oreder the LS50X.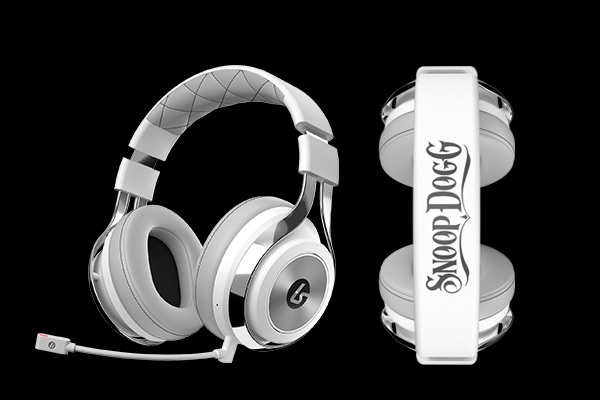 Why should you pre-order it you ask? Well, that is a good question. You see, there are only going to be a total of 3500 units available, and they are not just regular LucidSound headsets either.
There are some very special features to this headset, as well as LucidSounds regular features, and we thought we should sum it up for you:
Seamless Device Switching
The LS50X can be used for Xbox One gaming and can connect to any Bluetooth audio device simultaneously, with seamless switching between the two.
Signature Controls
The LS50X features the most intuitive volume and mute controls, which are fully integrated into the design aesthetic.
Snoop Dogg Voice Prompts
Hear voice prompts from Snoop Dogg himself as you set up and use your headset. [Exclusive to Limited Edition Snoop Dogg LS50X]
Snoopadelic EQ Mode
Special music EQ mode tuned by Snoop Dogg himself. [Exclusive to Limited Edition Snoop Dogg LS50X]
Sound Quality
Custom-tuned 50mm speakers with state-of-the-art neodymium magnets provide deep bass and clear highs. Immerse yourself in the expertly crafted, signature LucidSound audio acoustics.
20-Hour Battery Life
The built-in lightweight rechargeable LiPo battery delivers up to 20 hours of wireless operation.
Premium Materials and Build Quality
Designed to be comfortable for every head size. Durable components and solid metal touchpoints are made to last.
So there you have it folks, if this headset remotely interests you, you better head on to LucidSound's website on 11/19 and pre-order one, because they are very limited.


Source: Press Release