NEWS - Friday, August 7, 2020

Weapon Manufacturer Beretta Comes To Hunting Simulator 2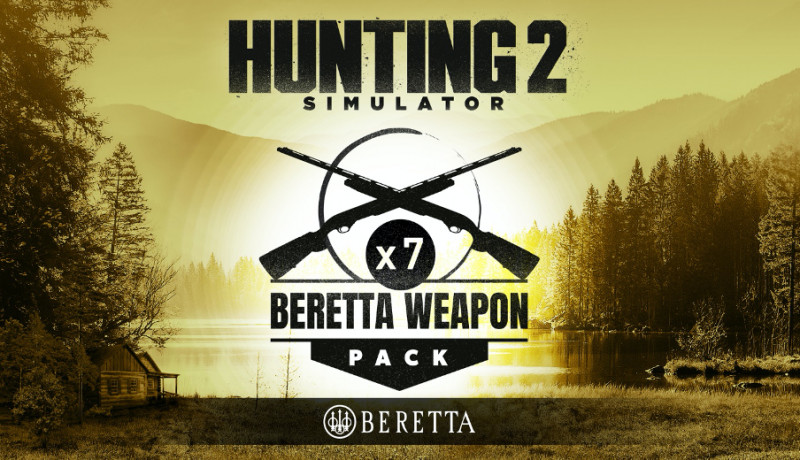 NACON and Neopica are happy to unveil new additional contents celebrating the weapon manufacturer Beretta for Hunting Simulator 2, a brand-new hunting simulation game, released June 25th.

Hunting Simulator 2 offers a realistic and immersive hunting experience in which gamers seeking challenge can access a wide range of officially licensed gear and weapons. Available now, an exclusive additional pack of Beretta weapons, the oldest known firearms manufacturer in the world, will allow the players to extend their collection in-game.


This weapons pack includes 7 Beretta shotguns for hunting small game, such as ducks, pheasants and rabbits: 686 Silver Pigeon I, 695, A400 Upland, A400 Xtreme Plus Max 5, A400 Xtreme Plus Synthetic, A400 True Timber DRT and A400 Xtreme Plus Mossy Oak Bottomland.
In Hunting Simulator 2, you explore bigger, more varied and more spectacular natural environments thanks to completely redesigned graphics and sound effects. The game provides many hours of challenges and immersion among the flora and fauna of some of the most beautiful areas of Europe and the United States. There are over 33 animal species to find in Hunting Simulator 2. The artificial intelligence for each species has had significant work put in to recreate their unique and realistic behaviors.
Via an all-new interface, hunters can also choose every piece of their gear from over 75 weapons and accessories, as well as 90 official clothing items faithfully recreated from the sport's top specialist brands:

Weapons: Winchester, Browning, Sako, Tikka, Verney-Carron, Barrett, Bear Archery, Beretta
Outfits and accessories: Bushnell, Kryptek, SJK, Ligne Verney-Carron, Browning, Beretta

Source: Press Release/YouTube