NEWS - Friday, August 7, 2020

Peaky Blinders: Mastermind to Release This August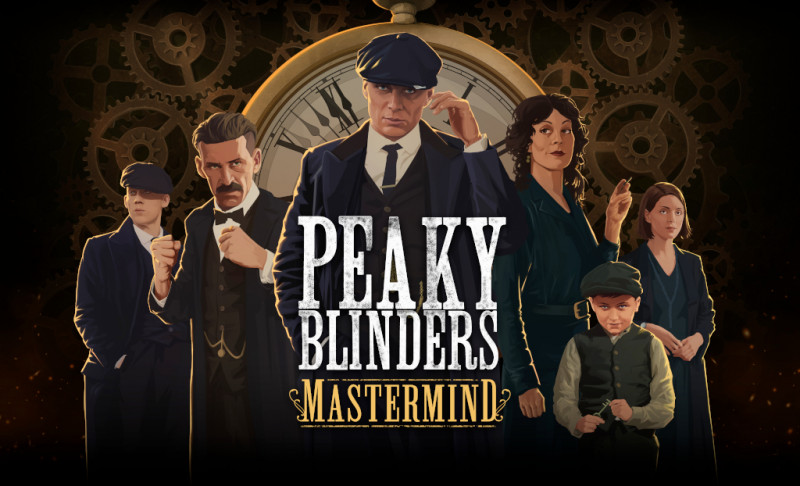 Peaky Blinders: Mastermind to hit consoles and PC this August
Introducing the first detailed overview of this inventive puzzle-adventure from FuturLab and Curve Digital, launching August 20th
Curve Digital is excited to reveal that the very first game based on the award-winning Peaky Blinders TV series -Peaky Blinders: Mastermind- will launch across consoles and PC on 20th August. Peaky Blinders: Mastermind - which can be pre-ordered on Xbox One and Steam - is a puzzle-adventure game based on the multi-award-winning TV show, developed by celebrated independent studio FuturLab, in collaboration with the creative and production teams behind Peaky Blinders, the independent production company Caryn Mandabach Productions.
Taking place immediately before the events of the show's very first season, players will join the Shelby family's criminal organization as they discover a sinister plot to put Tommy out of business. Players must plan and enact strategies by taking direct control of key members of the Shelby family simultaneously over the same timeline, moving characters into position at exactly the right moment in order to navigate challenging scenarios.
To celebrate the announcement, developer FuturLab has produced a brand new trailer featuring the vocal talents of Cillian Murphy, who plays the show's lead, Tommy Shelby:


According to James Marsden, Game Director at FuturLab, the game is a creative interpretation of the world the TV show has created.
"It's been an honour to be trusted with the Peaky Blinders license," says Marsden. "our team has created a game that reflects the heart of what makes the show compelling: Tommy Shelby's ability to manipulate friends, family and foes in the pursuit of his master plan."
In Peaky Blinders: Mastermind, players will be able to freely set and rewind each character's path in order to tune all of their actions for perfect coordination, tactically utilising characters and stealth to solve increasingly complex puzzles. It's a bold take on the series that suitably impressed the show's distributor Endemol Shine.
Anil Mistry, Director of Gaming & ECommerce, ESG said "We are thrilled to be partnering with Curve and FuturLab in making the first official Peaky Blinders game. Futurlab has faithfully re-created the Peaky Blinders' universe and having Cillian provide the voiceover adds a real sense of authenticity to this game. Hopefully, fans of the show and gamers alike will be excited to get their thinking caps on and enjoy this compelling puzzle adventure like no other."
In Peaky Blinders: Mastermind players will: -
Witness the rise of Tommy Shelby as the true leader of the Peaky Blinders in early 20th century Birmingham

Utilise Tommy's prowess for planning to set up complex scenarios

Control Tommy, Arthur, Polly and more on the ground as they pull off mission after mission
Caryn Mandabach Productions' Jamie Glazebrook, executive producer of all five series of Peaky Blinders, who was involved in reviewing the creative for the game, said "The trailer dropped in my inbox, and I watched it five times in a row. It blew me away. And it's Peaky Blinders through and through. I can't wait for players to experience this incredible game".

FuturLab has collaborated with Feverist, the U.K. art-rock band who were involved in the soundtrack to Peaky Blinders Season 1, to create an original bespoke soundtrack for the game. The single Reveller, from the game's upcoming soundtrack album, will be revealed tomorrow as will the track The Secret, which features in the reveal trailer.

Peaky Blinders: Mastermind will launch on on 20th August 2020 for $24.99/€24.99/£19.99. You can pre-order the game on Xbox One and Steam with a 20 percent discount for all formats from today.


Source: Press Release/YouTube