NEWS - Wednesday, December 16, 2020

Xbox Console Exclusive MORKREDD Now Available on Xbox Game Pass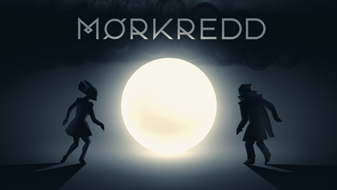 Xbox Console Exclusive – MØRKREDD – Now Available on Xbox Game Pass

Play Now on Xbox Series X|S, Xbox One, Windows 10 PC and Steam
The Orb must be protected! Mørkredd, the tension-inducing, innovative co-op puzzler, by Aspyr and Hyper Games, is now available for digital purchase for Xbox Series X|S and Xbox One, in addition to Microsoft Store and Steam, for $19.99 USD. Mørkredd launched on Game Pass last night during the Game Awards.
An awful fate awaits those who would leave the protecting glow of the Orb!
Mørkredd, the Norwegian word for fear of the dark, challenges players to combine skill-based puzzle-solving with the need to balance light and shadows as they journey through a dark world full of secrets to unlock.
The Orb Calls for Two: Mørkredd is best played as a couch co-op experience. Heed the Orb's call with a friend or prove your loyalty alone by mastering the unique dual-character controls.
Your Path is the Orb: You are the Orb's protector, and the Orb's light is yours. Survive and master over 60 puzzles while avoiding the shadows caused by your partner and the environment.
The Orb is Your Only Friend: An endless abyss of deadly shadows conceal dangers in this cold, dark world. Stay with the Orb if you want to stay alive.
Gaze into the Orb: Discover ancient secrets about the Orb hidden in the darkness.
Mørkredd is an Xbox console exclusive, and is now available for digital purchase for Xbox Series X|S and Xbox One with Xbox Game Pass, in addition to Microsoft Store and Steam, for $19.99 USD.

Keep an eye out for our full review coming shortly!


Source: Press Release/YouTube