NEWS - Wednesday, April 21, 2021

Phantasy Star Online 2: New Genesis Global Closed Beta Begins May 14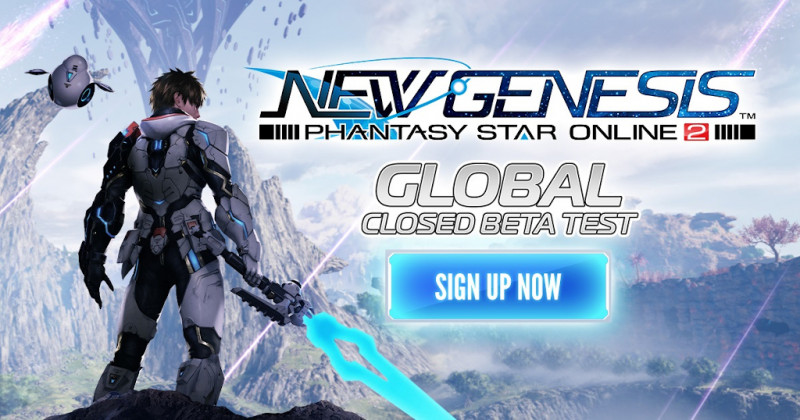 Phantasy Star Online 2: New Genesis Global Closed Beta Test Begins May 14
Registration for the Highly Anticipated Title Begins Today; Be the First to Play the Newest Entry in the PSO2 Series Launching Later This Year
SEGA today announced the latest entry in the "PHANTASY STAR ONLINE 2" (PSO2) series, "PHANTASY STAR ONLINE 2: NEW GENESIS (PSO2:NGS)", will be hosting a global closed beta test on PC from May 14 through May 16, 2021. Registration for PC begins today via the Xbox Insider Hub App. A new official CBT website launched today with details: https://ngs.pso2.com/. In addition, current PSO2 players can play now to experience an array of events including new quests, rewards and more.
Experience the vast open world of PSO2:NGS, set a thousand years after the events of PSO2, for the first time as a PSO2 Global player. During this testing period, the development team will collect players' valuable opinions and feedback to make the game the best experience it can be when it launches later this year.
The beta period begins on May 14 at 6 PM PDT and will end on May 16 at 7 PM PDT. Players are invited to register now and reserve their spot to take part in this very special upcoming event. Those who join in to play the Phantasy Star Online 2: New Genesis Global CBT will receive a participation reward, details of which are to be revealed at a later date.
"Since our big announcement last year that Phantasy Star Online 2: New Genesis is in development, the number one question we get from players is asking when they will be able to jump in and play the game themselves," shared Fred White from PSO2 Team Global. "The whole team is excited to kick off the registration today of our extensive beta test which will take place May 14th-16th. Players have responded with overwhelming positivity and excitement for this upcoming development milestone and we can't wait for them to experience the game firsthand."
Players can visit https://ngs.pso2.com/ for details and instructions on how to register, or can sign up directly through the Insider Hub app, which can be downloaded at https://www.microsoft.com/en-us/p/xbox-insider/9pldpg46g47z