NEWS - Thursday, June 24, 2021

Urban Trial Tricky Deluxe Edition Showcases Crazy Tricks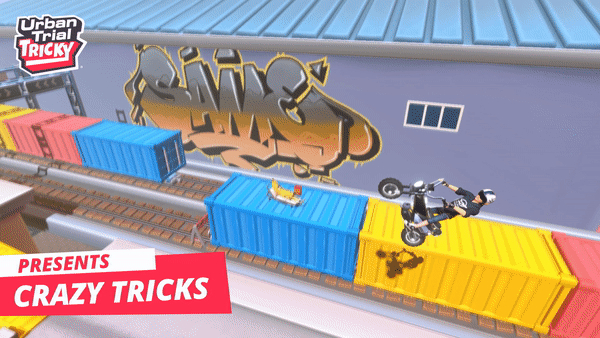 Can you tell the difference between a Stalefish and a Cordova? How about a Cliffhanger compared to a Volt? If not, then this helpful video showcasing the arcadey freestyle-motocross (FMX) madness of Urban Trial Tricky Deluxe Edition might help. After a successful run on Nintendo Switch, the ultimate version of the title is now headed to Windows PC, Xbox One, and PS4 on July 22, 2021! The cruisy, pick-up-and-play "Freestyle Motocross meets Trials-type Games'' title from Tate Multimedia takes the high-rev action of backflipping dirt bikes and rams full force into the "just need to beat this high score" combo-tastic gameplay of certain beloved skateboard games.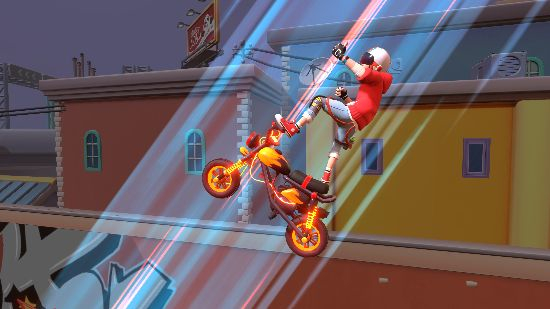 In today's new video, we showcase some of the wild tricks and extensive combo potential found in Urban Trial Tricky Deluxe Edition. It's one thing to properly nail a basic wheelie or spin, it's quite another to chain together a sweet combo of multiple masterful maneuvers that'll blow your friends' minds and show the world why you're the top dog in the virtual FMX world.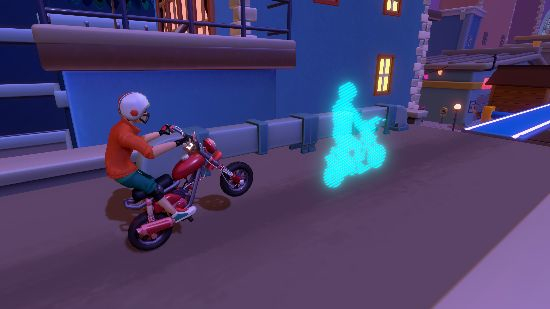 Winner of the Gold prize in Best Nintendo Switch - Casual Game category at the NYX Game Awards, Urban Trial Tricky™ Deluxe Edition is the definition of Bushnell's Law — easy to learn, difficult to master. Players will take to the streets in a bright and vibrant series of 30+ levels filled to the brim with ramps, jumps, and plenty of natural features to blast off — or crash into. With a deep catalog of tricks to draw from, the rider who can cram the most madness into one run with the longest, wildest combos will earn the coveted high score. With customizable bikes and riders and a highly competitive online leaderboard, mastering the perfect run and proving yourself top-dog in the arcade FMX world has never been more fun.
Key Features of Urban Trial Tricky™ Deluxe Edition:
You Can't Spell Freestyle Without Style: It's all about expression in Urban Trial Tricky™ Deluxe Edition, picking the tricks and combos that truly represent your individual style. But more importantly, it's about stacking the craziest amount of tricks in a combo to smoke your friends and show them who really runs the scene!

Leadership is an Action, Not a Position: It's one thing to be better than your siblings or roommates, but to truly showcase your skills you'll need to dominate the online leaderboards.

One Trick Two Trick Three Trick COMBO: Crank the pop-punk and get your Tony Hawk on by linking the gnarliest tricks and creating a beautiful, fluid, and most importantly, scoreboard shattering combo.

Just Have Fun With It: While knocking out the highest score is an admirable goal, the cruisy pick-up-and-play nature of Urban Trial Tricky™ Deluxe Edition means it's just as much fun trying to nail that one trick or line that screams "perfection" for you and your personal style.
Urban Trial Tricky Deluxe Edition will release on Windows PC via Steam and GOG.com, Xbox One, and PS4 on July 22, 2021.