NEWS - Tuesday, September 7, 2021

Crown Trick Launches Today, Also On Xbox Game Pass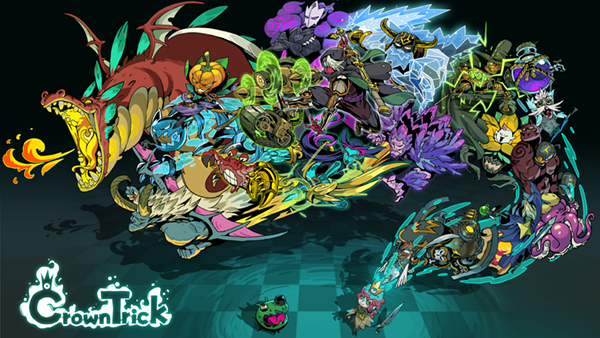 ENTER THE NIGHTMARE REALM AS CROWN TRICK LAUNCHES ON XBOX ONE AND PS4 TODAY
NExT Studio's adventure roguelike brings synchronous turn-based combat to new platforms and makes its debut on Xbox Game Pass.
Team17 and NExT Studios have announced the Xbox One and PS4 launch of adventure roguelike Crown Trick, following its launch on Nintendo Switch and PC in 2020. Crown Trick features unique synchronous turn-based combat so that enemies, and deadly traps only react when the player does. As Elle, a combination of skills, magical Familiar skills, weapons, and strategic thinking is required to escape the labyrinthian procedural dungeons of the Nightmare Realm alive.



Crown Trick key features:
Engaging strategic gameplay: Monsters and traps move only when the player moves; carefully thought-out strategies are key to escaping the labyrinthine dungeon
Fight how you want: Create and develop a unique combat style with 40+ active skills, 60+ passive abilities, 30+ usable items, and 170+ special relics, all of which create different ways to cut through enemy encounters
Learn from enemies: Gather elite 'Familiar' skills by overcoming enemies ready to unleash on others deeper in the dungeon
Different dungeons every time: The procedurally generated maze ensures players have unique experiences every time they enter The Nightmare Realm.