NEWS - Wednesday, September 29, 2021

ConnecTank is Available Now Digitally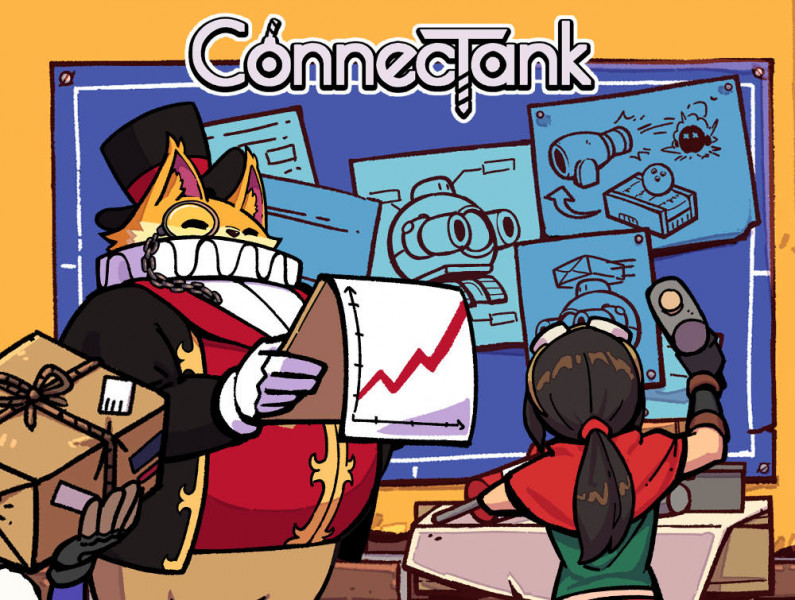 ConnecTank is Available Now Digitally on Nintendo Switch, PS4, Xbox One, and PC
Natsume Inc., a worldwide developer and publisher of family-oriented video games, and YummyYummyTummy, the most recent developer to join the Natsume Indie Program, today announced their 2-D action adventure game, ConnecTank, is available now digitally for Nintendo Switch, PS4, Xbox One, and PC worldwide for $29.99.
ININ will release Physical Boxed Limited and Special Limited Editions in Europe this fall. Players can pre-order the Limited and Special Limited Editions here in the Strictly Limited Partner Store. The Noble Limited Edition includes the game on Nintendo Switch and PS4, a manual, large poster, commemorative coin, character cards, notepad, soundtrack, and stickers in a special edition box!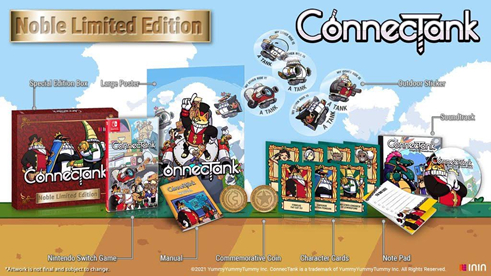 "It has been a true joy to work with YummyYummyTummy on this imaginative and fun game," said Hiro Maekawa, President and CEO of Natsume. "The ConnecTank development team has creatively turned delivering packages into an adventurous competition! We really think players will love the unique style and humor the game has to offer!"
ConnecTank is a 2D action-adventure game developed by YummyYummyTummy, Inc for 1-4 players that combines exciting tank battles with puzzle solving. In ConnecTank, players deliver packages for one of three Barons seeking to become the top Tycoon of New Pangea! Through innovative tank battle mechanics utilizing both skill and teamwork, players fight rival tanks to improve their existing tank or, once enough parts are collected, use new ones! Each mammoth sized tank comes with its own unique skills, strengths, and weaknesses, so choose wisely! With hundreds of missions, ever-changing powerups, and dozens of tanks to battle the possibilities are endless!
Features:
Go into battle alone, or bring up to 3 friends for 4-player co-op action through local multiplayer or Remote Play together!

Featuring a humorous story written by Patrick Baker of Regular Show fame!

Take on over 100 missions where no two playthroughs will ever be the same!

Crush the competition with over 70 unlockable tanks loaded with different ammunition and abilities!