NEWS - Sunday, October 24, 2021

Tandem: A Tale of Shadows Out Now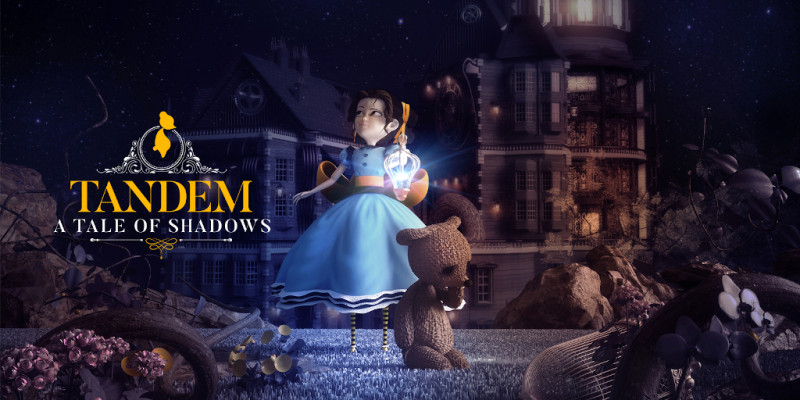 DREAMLIKE PUZZLE PLATFORMER TANDEM: A TALE OF SHADOWS UNRAVELS VICTORIAN ERA MYSTERY ON PC AND CONSOLES
USE LIGHT AND SHADOW TO GUIDE EMMA AND AN INTRIGUING TEDDY BEAR ACROSS ILLUSORY DANGERS AND CHIAROSCURO DIMENSIONS
Developer Monochrome and Publisher Hatinh Interactive have announced that enchanting action and adventure puzzle platformer Tandem: A Tale of Shadows is now available on PC, Switch, PS4 and Xbox One.
Winner of Bit Summit's Online Media Highlight Award and BIC Fest's Excellence in Game Design Award, the title follows a headstrong girl named Emma and a mysterious teddy bear named Fenton as they attempt to solve the mystery surrounding Thomas Kane's disappearance.



Along the way, players will immerse themselves in jaw-dropping visuals and a unique dual gameplay experience centered around light and shadow. An official soundtrack with 14 tracks, composed and arranged by Guillaume Nicollet, will be available alongside the title's release. From playful melodies to haunting atmospheric tunes, Tandem's DMCA-safe soundtrack will completely immerse fans in a universe of mischievous terror

"We can't wait for players to begin their investigations alongside Emma and Fenton today," says Philippe Dao CEO and Co-founder at Hatinh Interactive.

Tandem: A Tale of Shadows features five beautiful Victorian-inspired worlds inspired by Jules Vernes, Conan Doyle and Tim Burton. Players have to carefully alternate between Emma's top-down view and Fenton's horizontal side-scroller view if they hope to escape these chiaroscuro dimensions alive, using the former's lantern to cast shadows the teddy bear can cross while the latter activates switches that may be out of view.

As the duo navigates past intelligent obstacles and menacing horrors, they uncover clues regarding Thomas' disappearance, the strange Kane family, and their place in this universe. Will Emma and Fenton escape the murderous manor filled with twists and turns, or has their fate already been sealed?

Tandem: A Tale of Shadows Key Features

Stunning Art Direction
Discover playful and frightening worlds inspired by Jules Vernes, Conan Doyle, Tim Burton and Victorian era architecture.

Clever Puzzles
Solve over forty puzzles and obstacles in order to unravel the mystery surrounding Thomas Kane's disappearance.

Dual Gameplay
Swap perspectives between Emma and Fenton. Light up the scene and cast shadows as Emma from a top-down view. Walk on shadows projected by Emma's lantern from Fenton's side-scroller view.

Fight With Strategy
Players will face mechanical toy-like enemies and bosses throughout each dimension. Since Emma's strategy is not to attack, players must rely on their wit to move forward.

Narrative-Driven Adventure
Players are invited to discover creative and elaborate cutscenes. Clever fans will find hidden rooms that reveal clues about the disappearance of Thomas Kane.

Diverse Mechanics
Push or pull objects to create shadows. Use alarms and traps to your advantage. Tandem features a variety of interactive elements for players to experiment with.