NEWS - Saturday, August 27, 2022

Lies of P coming to Xbox Game Pass as a Day One Launch Title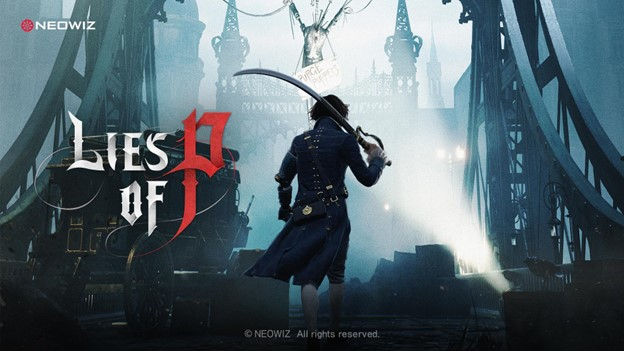 Neowiz Unveils Exciting News About Lies of P During Gamescom 2022
Stunning new trailer shown during Opening Night Live with much more in store
NEOWIZ is honored to announce that Lies of P will be on hand during Gamescom 2022 from August 23rd to 28th with several big announcements for fans of the critically acclaimed action RPG. The annual convention started with a bang thanks to an all-new trailer that debuted during Opening Night Live. Developers are thrilled to announce that Lies of P will come to Xbox Game Pass as a Day One launch title.
Lies of P is one of the most-anticipated action RPGs from industry-leading innovator Neowiz. The Souls-like game has garnered several community awards and has been nominated for others. Most recently, Lies of P Project Director Ji Won Choi was honored with the prestigious "Most Wanted Sony PlayStation Game" award during Opening Night Live. Lies of P has also been nominated in the Best Action Adventure Game and the Best Roleplaying Game categories. Winners for these two coveted awards will be announced on August 27th. Gamescom attendees can find out what all the excitement is about by visiting the Neowiz booths (B2B Hall 4 Booths A-022/B2C Hall 9 Booth C-049) and the Microsoft B2C booth. A demo will be available for quality hands-on time with Lies of P.
About Lies of P
Lies of P tells the story of Pinocchio as never seen before. As the puppet mechanoid Pinocchio, players will wind their way through the streets of a ruined city, crafting weapons from the materials found in the world and interacting with the remaining few who manage to survive in this hellscape. The more lies told, the more human players become, with all the advantages and disadvantages it entails. Lies of P features profound narrative choices and deeply customizable character progression to round out its RPG features.

Lies of P has been built from the ground up using Unreal Engine 4 for PC, PS4, PS5, Xbox One, and Xbox Series X/S.