NEWS - Wednesday, January 27, 2021

Kaze and the Wild Masks Hops Towards Release on March 26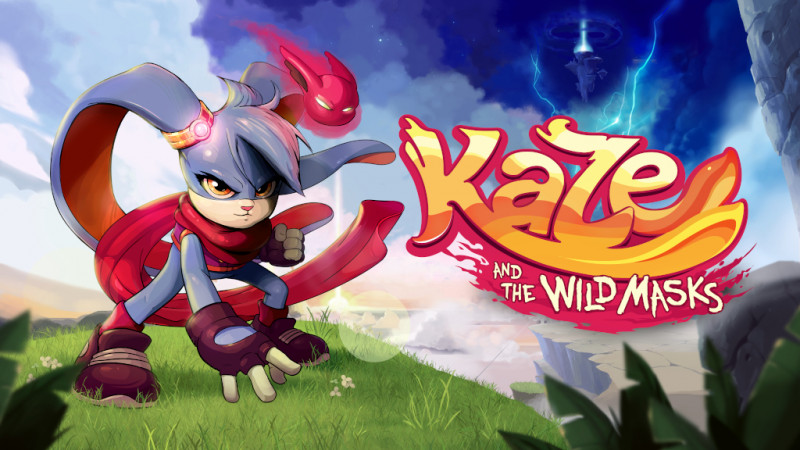 Beloved platformer Kaze and the Wild Masks hops towards release on March 26, 2021

The classics inspired platformer launches on Switch, PS4, Xbox One, Steam and Google Stadia
90s classics inspired platformer Kaze and the Wild Masks launches on March 26, 2021 with a physical and digital edition. The game will release on Switch, PS4, Xbox One, Steam and Google Stadia. During its early development stages, Kaze and the Wild Masks already received noticeable praise from both players and specialized press. Last year's Xbox One demo and Steam Beta version were showered with acclaim from notable press and fans of the genre. They received positive reviews and the Xbox One demo got a 4.6 out of 5 rating.
PixelHive's vision
PixelHive's vision for the game is to seamlessly blend the classic characteristics of the 90's platformer era with today's gaming technology. They've created colorful visuals and music that perfectly captures the essence of 90s games, while modernizing it with higher resolutions, great details and the smoothness of today's platformers. All the while, PixelHive brings plenty of versatility to the game with various environments, a charismatic character and story, and unique gameplay mechanics which keep the game fresh from stage to stage.
About Kaze and the Wild Masks
In Kaze and the Wild Masks, you journey through the Crystal Islands in 90's classics platformer style. Play as Kaze and save your friend Hogo from a curse that spread chaos around the islands. Face enraged living vegetables by invoking the powers of the Wild Masks. Pounce ferociously like a tiger, soar through the sky like an eagle, sprint fiercely like a lizard and rule the sea like a shark.
Features

Unleash the skills of the wild masks to get powers from the tiger, eagle, lizard and shark
Uncover the secrets of the Crystal Islands in 30+ levels with over 50 bonus levels
Relive your childhood memories of classic platformers with high quality frame by frame pixel art
Pave your way through a satisfyingly smooth, but challenging platformer
Refresh your ears with 25+ tracks inspired by the musical themes of the 16-bit era