NEWS - Wednesday, December 12, 2007

Lost Odyssey Pre-Orders Begin
Slated for release in the US on February 12, the Xbox 360 exclusive RPG Lost Odyssey comes from Mistwalker, the Japanese studio founded by Final Fantasy creator Sakaguchi.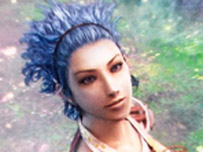 Pre-orders begin immediately, offering participants a pre-order card with a download code for an additional mission and an unlockable weapon, available on Xbox Live Marketplace after the game launches. The content will be available to the public later this spring, according to Microsoft.

Lost Odyssey launched in Japan on December 6, garnering a positive review from Famitsu, which gave the title a 37/40. The game is featured at number five on Next-Gen's own Japan's Best Games of 2007.

Source: http://www.next-gen.biz