NEWS - Thursday, November 20, 2008

New GTA IV DLC Details
The downloadable episode, which can only be played on Xbox 360 versions of the game, will be called 'The Lost and Damned.'

The Lost and Damned puts the player in command of Johnny Klebitz, a member of Liberty City biker gang The Lost. GTA IV's Niko Bellic, who had crossed paths with The Lost several times in GTA IV, is expected to make a cameo appearance. Speaking to USA Today, Rockstar co-founder Dan Houser explained:

"Johnny is a very different character than Niko, with a very different background. I can't go into too much detail on the story, because we try not to give away too much plot before the game is released. But I can say that the story will show you a different side of Liberty City."

Houser also adds that, while the new story is not directly impacted key decisions made in the main game, "tons of details and mysteries from the main story get explained, so it will add a lot of color to the main story."

The episode has been given a release date of Feb 17.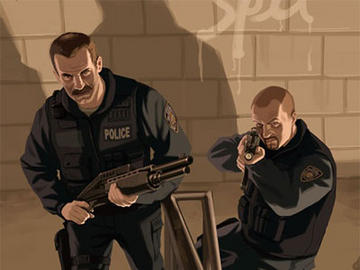 Source: http://www.edge-online.com/