NEWS - Thursday, June 18, 2009

ESRB Made Valve Change Left 4 Dead 2 Cover
Take note, game developers. Even your swift marketing teams can't avoid the wrath of the Entertainment Software Ratings Board.

The Left 4 Dead hand that was first seen on the cover of the original game has since become somewhat of an iconic symbol for the franchise. So much in fact that Valve wanted to, again, include it for the sequel.

But instead of simply splashing the number 2 on the box, their marketing team got a bit more creative and decided to show the mutated hand with two more missing fingers.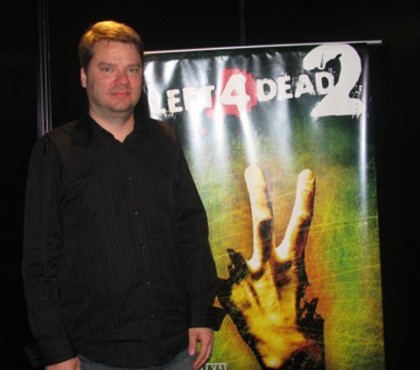 As seen above (via Ars Technica), two other fingers besides the thumb were to be chewed off, showing the hand holding up the remaining two fingers.

The ESRB decided this was no good and asked Valve to change it. So instead, their new cover (seen above and to the right) shows the fingers folded back behind the palm, which apparently was more acceptable.

So why are three chewed off fingers more gruesome than one? I put in a request for comment from the ESRB and will give you the update when I hear back.

Update The ESRB responded, but wouldn't comment about this particular case. They did, however, point me towards their advertising policies found on their website here.


Source: http://www.ign.com