NEWS - Monday, August 3, 2009

Next Gears of War with Playable Female Character?
Will gamers finally be able to play as a female in the Gears of War series?
That's the question Epic Games' Cliff Bleszinski was asked by 1 vs. 100 Live host Chris Cashman during a game this past Saturday, according to Binge Gamer.
Bleszinski danced around the question and said he couldn't comment on 'possible aspects' of a game that 'may or may not' be in development."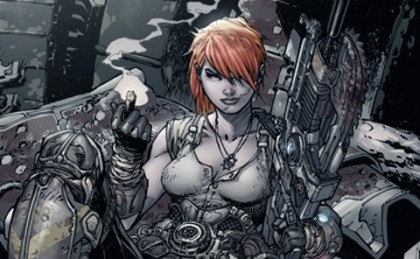 He then followed up on his comment by saying the female character sitting on top of a dead Brumak from the comic series "'may or may not' be involved in any 'as-yet-unannounced' video game projects."

That's some nice dancing, Cliffy. Do you want playable females in Gears of War 3?


Source: http://www.ign.com