NEWS - Monday, August 3, 2009

WarDevil for Xbox 360 Not Cancelled
Remember WarDevil? The post-apocalyptic game was originally slated as a multiplatform release way back when, but then the Xbox 360 version was scrapped so the development team, Digi-Guys, could focus on one platform. But then the game went into hiding for several years until, well, now.

A representative informed IGN that the previously cancelled version of the game is now set for a simultaneous release alongside the Playstation 3. No details about a shipping date were given, however.

Ignition Entertainment is now set to publish the game, after updating its website with snazzy-looking teaser images on the homepage. The images are all marked with "Coming Soon."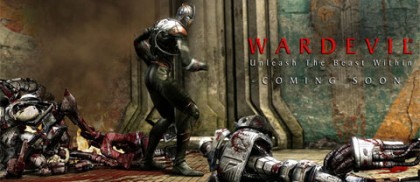 Source: http://www.ign.com