NEWS - Monday, August 31, 2009

Episodes from Liberty City Boxart Revealed
The pack will feature both downloadable add-ons, The Lost and Damned and The Ballad of Gay Tony, for Xbox 360 at $40 this October. This copy does not require Xbox Live or Grand Theft Auto IV to play.

We see here a few panels of Johnny Klebitz and Luis Lopez, the respective stars from each episode. We're also treated with some explosions, a gun, and...a girl pouring champagne.

It's worth noting there's no "Only on Xbox 360" logo at the top. Hhhmmmmm.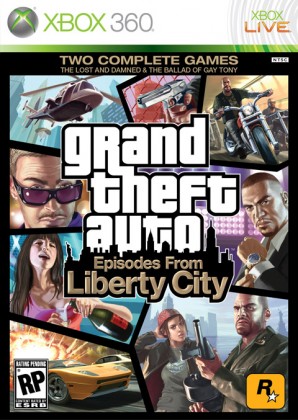 Source: http://www.ign.com