NEWS - Tuesday, September 29, 2009

Microsoft Reveals Two Holiday Bundles
With the holidays just around the corner, Xbox 360 has announced two new offerings to make shopping season a breeze, the Xbox 360 Elite Holiday Bundle and the Xbox 360 Wireless Controller Game Pack. Start building that holiday wish list, or give the gift of games and entertainment to your family, friends or yourself!
The Xbox 360 Elite Holiday Bundle includes an elite console and two games (Lego Batman: The Videogame and Pure). This package ships to retailers today in North America for $299,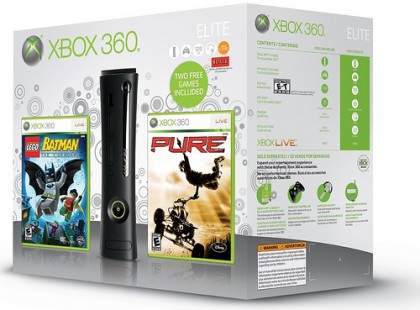 There's also a new wireless controller pack coming this November. Besides a nifty black controller, you'll also be getting four Xbox Live titles: Geometry Wars: Retro Evolved 2, Lumines LIVE!, Bomberman LIVE!, and a downloadable token for Ms Pac-Man.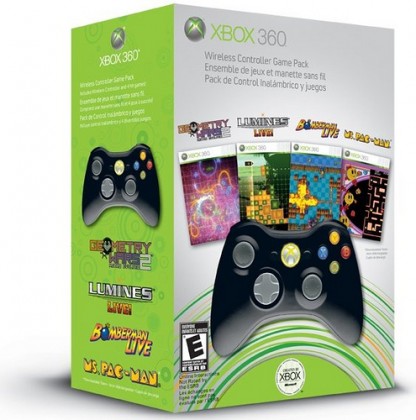 Source: http://gamerscoreblog.com/