NEWS - Saturday, July 12, 2014

EVO 2014: Maya revealed for Killer Instinct Season 2
(Yesterday) during the Killer Instinct developer panel (at EVO 2014) , Iron Galaxy revealed Maya as the latest character to join the the Killer Instinct Season 2 Roster.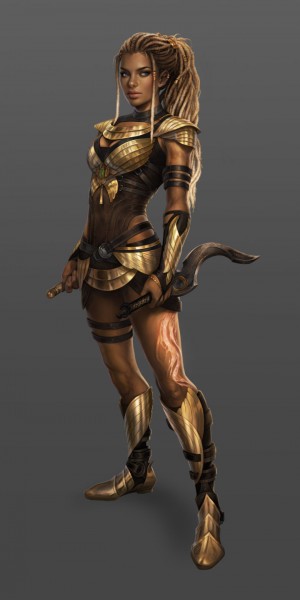 As you can tell from the picture, she retains her twin daggers, and they form the heart and soul of her offense this time around. Named "Temperance" and "Vengeance," they are used in all of her punch-based normals. She can throw each of them independently, and rapidly after each other, catching them as they rebound off her opponent to continue her assault. If she whiffs with a knife throw completely though, she'll lose access to all its associated moves until she retrieves it, limiting her options considerably.
The reward for taking that risk can be huge though. The blades level up with consecutive hits, gaining new properties as long as you don't miss a throw. Apparently at their highest level, you can combine the two blades, and throw them out as a giant, homing, unblockable projectile. I'm smiling just thinking about the possibilities.

As is always the case with new Killer Instinct characters, she'll also be getting her own stage, called City of Dawn. It bears a lot more resemblance to her original digs than she does to her original KI 2 counterpart. Like TJ Combo's stage, Maya's has a story to tell, but no details were given, since they apparently tie in to the greater overall arch of Season 2's plot.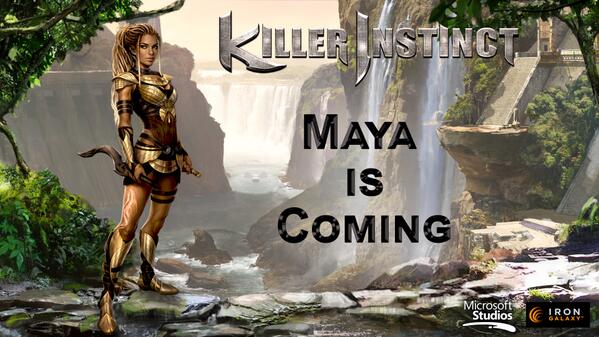 Source: http://www.ign.com